Newlyweds share their wedding cake with a homeless person, brings the man to tears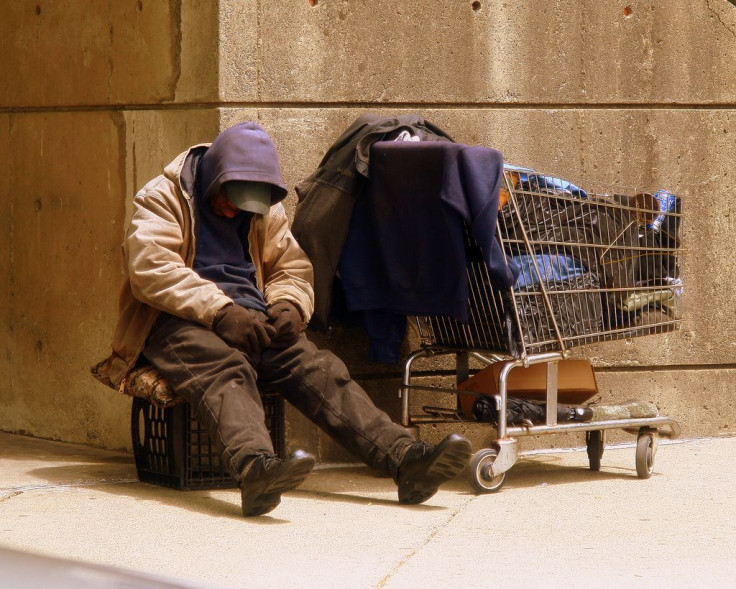 While the world has sunk into the black hole of selfishness and iniquity, there still are people who manage to renew faith in the inherent goodness and kindness for mankind. Newlyweds Bronia Tindall and Fabrizio Clementi show to the world what humanity in the truest sense of the term is.
The New Zealand couple shared their wedding vows at The Community of Saint Luke in Remuera on Jan.7. As they were heading out for their photo shoot following the ceremonial, the duo spotted a homeless man sitting outside the community hall. He was sitting all alone, with a bag placed near him, apparently carrying all his belongings.
The couple obviously wanted to spread the joy of their own wedding celebration with everyone, and the homeless man was no exception. As such, in a really heartwarming gesture, the newly married man and his wife went over to the homeless guy and offered him a slice of their wedding cake — a gesture which brought the homeless man to tears.
"It was just a nice gesture, and we had a lot of cake. It's not the healthiest food to give him, but it was just what we had," Tindall said. The two then spent some time talking to the man. Clementi even gave him a cigarette. This sweet act of kindness was caught on camera by the couple's photographer.
A little about the homeless man
According to a NZ Herald report, the man, identified as Miller, was indeed homeless. He is known to regularly visit the Lifewise cafe on Karangahape Rd for breakfast and lunch. Miller, despite having the support of social and health agencies, does not lead a quality life, and what's worse is he doesn't even have a choice.
On the day of the wedding, before the vows, Miller was seen without shoes, sleeping outside the church. Although Miller had been spotted quite often in the neighbourhood, including Pt Chevalier and Remuera, he, however, could not be contacted for a comment.
Now, a little about Tindall and Clementi
Clementi works as a doctor in Rome. Both Tindall and Clementi are kind-hearted, warm people, known for their humanitarian work. Tindall worked with sex traffic victims in Thailand while Clementi was with "Doctors without Borders." Clementi is also known to have taken in a refuge from Pakistan and another from Syria.
The story throws light on the fact that no act of kindness is too small. A piece of wedding cake may not be much, but it meant much more than that to a homeless man whom nobody cared about.
MEET IBT NEWS FROM BELOW CHANNELS