New gameplay trailer for 'Halo 5: Guardians' surfaces, fan spoils the ending of the upcoming title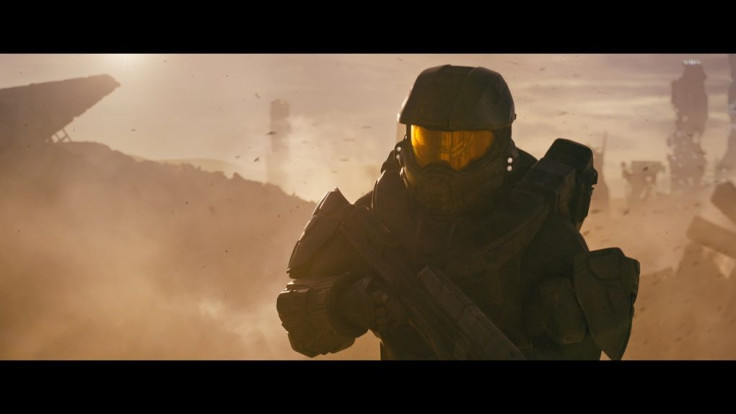 The release of "Halo 5: Guardians" is just a few weeks away but its developer, 343 Industries, has provided fans with a lot of videos to build up the hype for the anticipated title. The latest effort by 343 Industries comes in the form of a gameplay trailer, which faces off Master Chief and Spartan Locke.
The video isn't fully about how the game plays. In fact, the actual gameplay starts at about 90 second mark. All the events leading to the gameplay are interesting as they showed how the rift began between the two main protagonists of the game.
The gameplay is something which "Halo" fans should be familiar with but there are a few changes made to it as well. Of course, there will be new weapons for the players to tinker with but the video shows off only a few of these.
The video starts off with Master Chief disagreeing with an order from Spartan Locke. The developers have noted before that the game will be playable from the perspective of these two characters. They've also said that the two are a little contradictory to each other.
Not much has been known about the story of the game itself. Only bits and pieces have been revealed to players. 343 Industries even went as far as unveiling a trailer that sees the death of series mainstay protagonist Master Chief.
In a recent report, many critics have allegedly begun spoiling the ending for "Halo 5: Guardians." Eurogamer says that a retailer has sold a copy of the game weeks before the initial Oct. 27 launch. The buyer of the said copy has since then posted the ending details on Reddit.
Fans should be wary of surfing the Internet to avoid spoiling the suspense. Apparently, the Reddit thread contained misleading titles, making sure that people click on it.
Credit: Youtube/ Xbox
Contact the writer at feedback@ibtimes.com.au, or let us know what you think below.
MEET IBT NEWS FROM BELOW CHANNELS