NBA Trade 2017 news: Indiana Pacers misfortunes give Paul George more reason to consider Lakers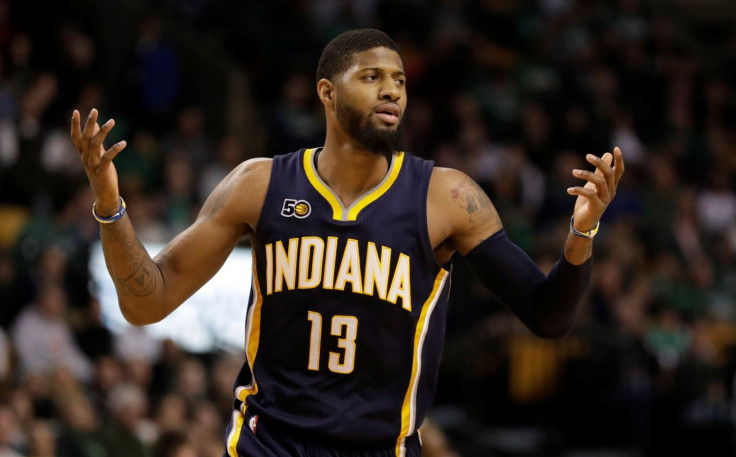 Unless the Indiana Pacers find a way to turn things around against the Cleveland Cavaliers, their grip on Paul George is slowly slipping away. Game three of their NBA Eastern Conference pairing was one for the books though a bit on the "hall of shame."
The Pacers seemed well on their way to mark a win, leading by as much as 26 points in the first half. Paul George was focused but the Pacers may have forgotten they were up against the defending champions. As fate would have it, that lead vanished and the Cavs escaped with a win, 119-114. Worse, it pushed the Pacers to the brink of elimination.
Paul George admitted that the loss despite being up by a sizeable lead is frustrating. They didn't take advantage of their opportunities and now they have to deal with the agony of that humiliation, NBA.com reported.
Head coach Nate McMillan shared the same sentiments, citing how they had control of that game. Looking ahead, the inevitable task of clawing back from a 0-3 deficit seems nearly impossible. The Cavs did it in the NBA finals but with a souped-up roster.
Speaking of frustrations, an eventual elimination could hold a key role in Paul George's decision moving forward. He has been linked to the Los Angeles Lakers so the purple and gold may simply be in waiting.
George did express interest in going back home to Los Angeles and the only one standing in the way are the Pacers, NESN reported. Team president Larry Bird is expected to make things hard for the all-star forward and make sure he doesn't end up on the losing end.
George is not due to become a free agent until 2018, meaning the Lakers have to wait some more. An NBA trade could happen as early as the 2017-18 NBA season, one that would involve some of the young stars of the Lakers, Lakers Nation reported.
Among the candidates could be Jordan Clarkson, Brandon Ingram or some of their top picks in the coming NBA Draft. The Lakers could bite but with limitations. The fact is, George moving is imminent, so the best LA can do is wait for the summer of 2018.
Lakers president Magic Johnson will do the match and map out a play for Paul George. It makes sense if he can pull the strings. Right now, George has to deal with reality and play out the season with the Pacers. Any plans to move on his part will have to wait as well for now.
MEET IBT NEWS FROM BELOW CHANNELS