NBA News: Larry Sanders Determined To Curb Marijuana Problem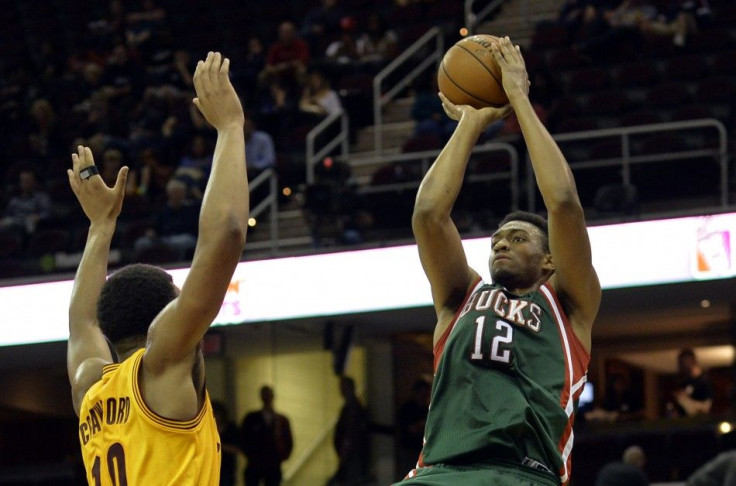 Larry Sanders is not looking forward to a third strike. The Milwaukee Bucks centre has been suspended for 10 games for violating the league's anti-drug program. This is the second time that the defensive stopper has been cited for a violation and he is determined to kick the bad habit.
Adrian Wojnarowski of Yahoo Sports reports that the 6-foot-11 Sanders will use the time away from the game to re-evaluate his priorities and set his path back into professionalism. The 26-year-old player has tested positive for marijuana use, the second time he has been found to be using the prohibited recreational drug. He first violated the program at the tail end of the 2013-2014 and was suspended without pay for the final five games. League rules dictate that a second violation shall merit the 10-game suspension.
Despite this it is unclear if the new ownership group of the Bucks will have a future in place for the much maligned centre. After signing an extension in 2013 worth 44 million for four years, the American player has had various bouts with personal problems and injuries. The Bucks have been surprising under new coach Jason Kidd and is in the playoff hunt despite losing 2014 NBA Draft second overall pick Jabari Parker. At 21-19, the loss of Sanders have only helped opened avenues to other player such as John Henson and veteran Zaza Pachulia but still, the team is saying all the right things of bringing back Sanders into the fold.
"We are disappointed to learn the news of Larry's suspension. We will continue to work with Larry and the league to ensure he has the support he needs," the Bucks said in a statement per ESPN.
The Bucks are currently ranked fifth in the Eastern Conference despite just winning a total of 15 wins last season. They are fending off other teams which are projected to be a staple for the playoff picture such as the Cleveland Cavaliers, the Brooklyn Nets and the Miami Heat. Sanders has been in and out of the line-up prior to the injury and is averaging 7 points and 6 rebounds this season.
MEET IBT NEWS FROM BELOW CHANNELS