'My Kitchen Rules' 2016: Hazel and Lisa go 'from sublime, to good … to crap'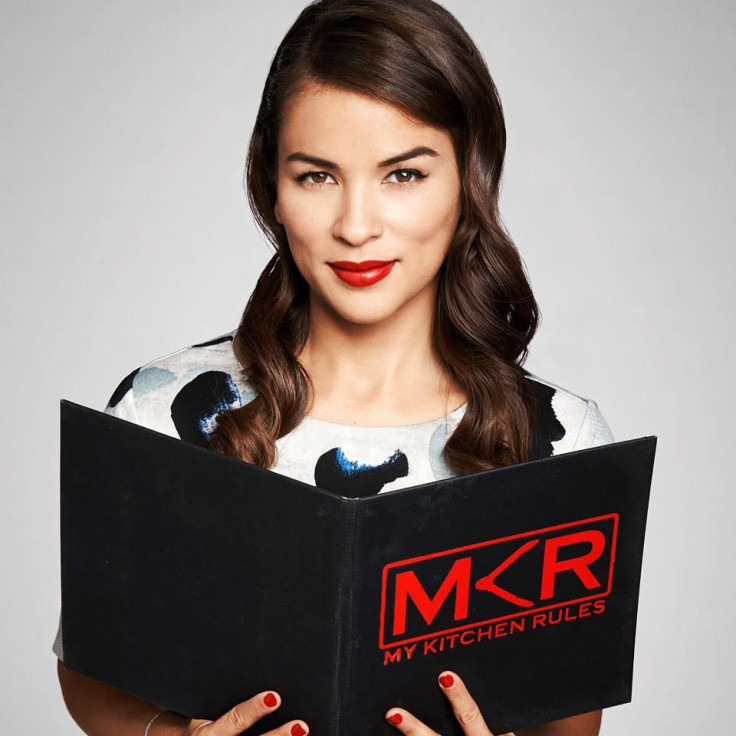 Monday night's "My Kitchen Rules" episode was Hazel and Lisa's only chance to stay in the competition. Their last attempt was judged average, and a giant hair was found in the food. They were at the second spot on the leader board and quite excited to increase their lead on the other teams.
The QLD stepmother and stepdaughter had an amazing start as they finished preparing their meal even before the guests arrived. As everybody is aware of, the competition for the Kitchen Headquarters has reached boiling point, and teams are at each other's throats to save their own skin. Monique pointed out that the two were lucky the voting was not based on smell as she was not greeted with a "cooking smell" at the door.
Hazel and Lisa prepared pan seared duck breast with baby beets and rhubarb chutney for entree. All the guests were literally gobsmacked by the presentation, which looked like five star restaurant food. However, the Sydney cops Monique and Sarah were not yet out of the bad treatment that was meted out to them. Hence, Sarah criticised the presentation as a crime scene. Carmen and Lauren too found the dish disappointing. But judges Manu and Pete loved the entree and gave the couple 9 and 8 respectively.
Then it was time for the main, which was crumbed snapper with thrice-cooked chips, lime mayo and Asian slaw. Unfortunately, the main was not able to impress the judges. Lisa put the fish in deep fryer but forgot to switch on the timer. It became difficult to know whether the fish was cooked properly.
However, when the dish was finally served and everybody had their bite, Pete gave a score of 7 who found the fish cooked beautifully, the slaw and mayo outstanding, but the chips terrible. Manu didn't find the fish exciting. He found the chips and slaw soggy. He gave the main a 6. Other contestants were also not impressed with the dish.
Hazel and Lisa served zesty lime cream pie with lemon sorbet for dessert but the sorbet didn't work for the two. Pete found the pie good and the sorbet horrible, giving the dessert a score of 3. Manu advised the two that even if they had kept the sorbet in the freezer for another three days, it wouldn't have worked for them. He gave it a 5.
The other teams gave them a combined score of 25 out of 50. They totalled 63 on the leader board, still at second place. Three more teams are yet to cook.
"My Kitchen Rules" airs Mon-Wed, 7.30 and Sunday and 7 on Channel 7.
MEET IBT NEWS FROM BELOW CHANNELS