Must-know developments for upcoming and ongoing betas: 'Mirror's Edge Catalyst,' 'Overwatch,' 'Doom' and more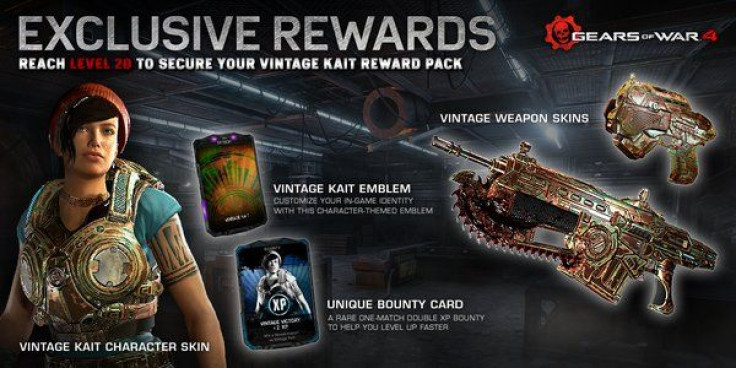 April is bringing a lot of games on beta. As such, it's good to know which ones are coming in early so players can keep watch out what to queue and play.
'Mirror's Edge Catalyst'
A closed beta will run for "Mirror's Edge Catalyst" from April 22 to 26. DICE is holding the beta run to ensure that the launch will go as smoothly as possible.
Over at the official website, the developer revealed that there are two types of testers. Frontrunners will receive an email with the beta code on April 22, while others who also made it will get theirs on April 23.
Included in the beta experience is access to main missions, side missions, some optional content and a few Social Play features. The developer has also taken the time to emphasise that the beta run will not necessarily be the same as the final product, and comments, feedback and reactions from the community are expected to influence the final game.
'Battleborn'
Gearbox Software's "Battleborn" open beta has already started earlier this week, with the PS4 players getting first dibs in April 8, while PC and Xbox One players having received access in April 13. There's still an entire weekend to go before the open beta ends on April 18.
The developer had recently rolled out a PC update and hotfix that will bring some changes to be stored in the system. The update contains character balances for Ambra, El Dragon, Galilea, Ghalt, Kelvin, Kleese, Shayne and Aurox. There are also some game mode balances, as well as a couple of bug fixes, all detailed over at the official Gearbox Software website.
'Overwatch'
The beta for "Overwatch" will be held from April 15 to 16, but fans can check out when the Beta Test Weekend will start depending on the region.
Over at the official "Overwatch" Twitter, the developer has provided a tracker for the time zones for when "Overwatch" will be available for the beta run. Blizzard has also confirmed that it has already completed flagging of accounts, which have been selected to participate in the weekend beta testing. Those who have been chosen will not be able to login until after 9 a.m. PDT.
'Doom'
More players will get a chance to check out "Doom" with its open beta. However, WCCF Tech reported that reviews over at Steam are already giving poor ratings for the game.
It appears that these players are those with access to previous beta runs. Most of the complaints are pointing to the new title as being far from what the "Doom" franchise is all about. Nonetheless, players on all platforms, PC, PS4 and Xbox One, will be able to test the game for themselves for the entire weekend until April 17.
'Gears of War 4'
It's a good thing that the beta for "Gears of War 4" will not completely overlap with other betas. The Coalition has teased that those who will be able to make it to Level 20 of the game will stand a chance to unlock the Vintage Kait Reward Pack. Teased over at the official Gears of War Twitter, the developer teased an image that features the contents of the pack. These include a character skin, a vintage Kait emblem, some vintage weapon skins and a unique bounty card.
The early access for the "Gears of War 4" will start on April 18 until April 24, while the rest will get access to it come April 25 to May 1.
"Mirror's Edge" social play available with beta (Credit: YouTube/Mirror's Edge)
MEET IBT NEWS FROM BELOW CHANNELS