MLB News: Boston Red Sox Catcher Christian Vasquez Out For The Season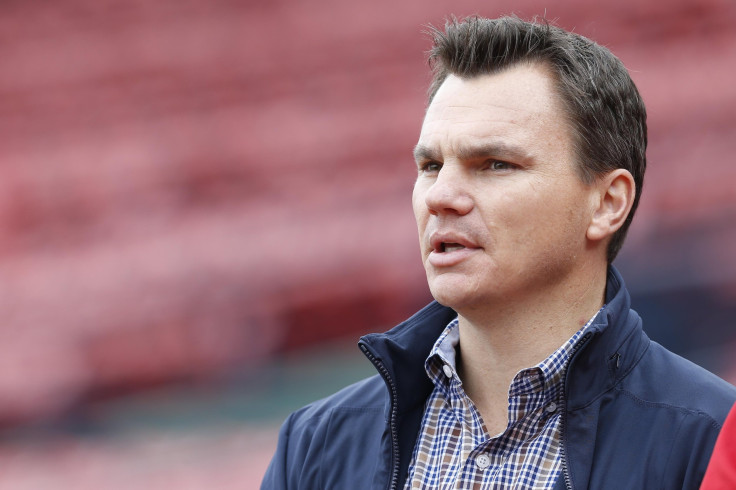 The Boston Red Sox have confirmed that their No.1 catcher, Christian Vasquez, will undergo 'Tommy John' surgery, effectively ending his season. Vasquez injured his elbow in an exhibition against the New York Yankees on March 13, while throwing to second base during a steal.
Vasquez initially experienced discomfort in his elbow and was expected to miss just the first few games of the season, but an MRI showed extensive ligament damage and the diagnosis has been confirmed to be much worse. He will now undergo surgery.
The injury is more likely to baseball players whose elbows come under constant stress from repetitive throwing motions. The surgical procedure involves replacing the damaged ligament with a tendon from another part of the body. The recovery period ranges from 9 to 12 months.
Red Sox General Manager Ben Cherington claimed the injury wasn't very concerning at first but after Vasquez continued to claim discomfort, the team decided on an MRI, which picked up on the damage.
"This is someone, again, who really loves baseball, he loves the position he plays, it means a lot to him to be a catcher, a catcher from Puerto Rico, a catcher for the Red Sox, all those things. So I felt for him. OK, he's going to miss this time. He's going to come back, and he'll play. But I felt for him," Cherington said via ESPN.com.
The loss of their No.1 catcher is a big blow to the Red Sox, which finished last in the American League East last season. By doing so, they became the first team in Major League history to finish last in a season, win the World Series the next, and then return to the bottom again.
Ryan Hanigan, acquired from San Diego, will replace Vasquez as the team's designated No.1. The team also acquired Sandy Leon from the Washington Nationals as backup catcher in exchange for cash considerations. Boston's 2011 first round pick, Blake Swihart, will continue to play for Triple-A Pawtucket, and Cherington claimed he was not an option even after Vasquez's injury.
Email karthik17g.b@gmail.com to contact the author of this article.
MEET IBT NEWS FROM BELOW CHANNELS