MH17 crash case update: Investigation team to release final report; Russia appeals intervention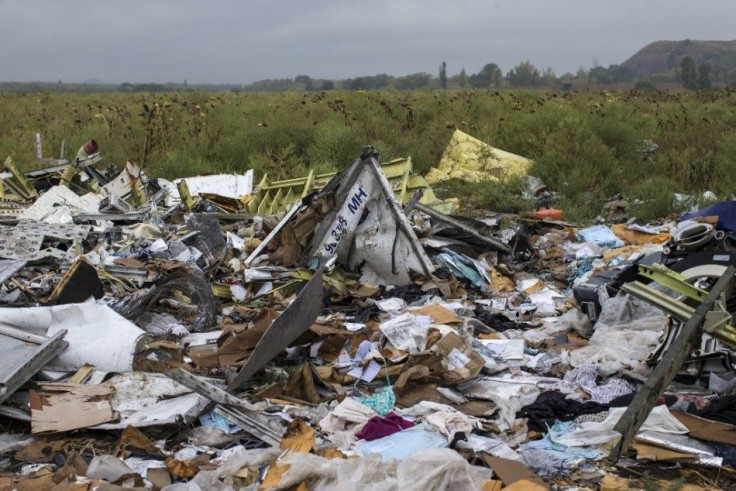 A final report on Malaysia Airlines plane MH17 crash on July 17, 2014 will be presented on Tuesday to confirm that it was a BUK surface-to-air missile designed by Russia that struck it.
A total of 298 passengers, including 38 Australian citizens, were killed when the Boeing 777 was hit by the missile on its way to Kuala Lumpur from Amsterdam. The missile was believed to be launched by pro-Russian separatists in a bid to collapse eastern Ukraine military forces during the war.
The Dutch Safety Board announced it would produce a final report on the details of Malaysian airplane incident at the Gilze-Rijen airbase in southern Netherlands on Tuesday in the presence of the relatives of the passengers. The board plans to show the reconstruction of the incident to answer some of the questions in the minds of the relatives of the victims, two-thirds of whom were Dutch, while rest belonged to nine other countries.
It has been more than nine months since the Dutch investigation team began assembling recovered debris and fitting them together. The team has already re-built cockpit and business class of the plane. The safety board claimed that the investigation they were engaged in for about 15 months will have nothing to do with "blame and culpability."
The team comprises members from Netherlands, Australia, Malaysia, Ukraine and Belgium, as these are the nations that have been affected the most by the MH17 crash. Kiev, capital of Ukraine, and the West have blamed pro-Russian activists of blowing down the plane.
Meanwhile, Russia has made an appeal to the UN aviation agency to allow it to participate in the investigation into the crash of the Boeing 777. Reports said that Russia aims at ensuring that the Dutch investigators do not ignore the truths, in proving its innocent.
The New Straits Times reported on Sunday that as soon as Russia came to know about the release of final report by the Dutch Safety Board, its Federal Air Transport Agency's Deputy Chief Oleg Storchevoy wrote a letter to the head of the International Civil Aviation Organisation, Olumuyiwa Benard Aliu, asking for its intervention into the matter.
Contact the writer at feedback@ibtimes.com.au, or let us know what you think below.
MEET IBT NEWS FROM BELOW CHANNELS