'Metal Gear Rising: Revengeance' launches for SHIELD Android TV, special launch price revealed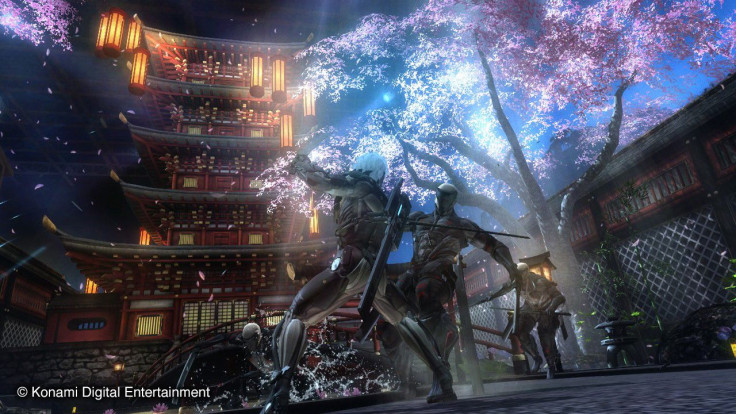 "Metal Gear Rising: Revengeance," an action-oriented spinoff for "Metal Gear Solid 4," is now available on the SHIELD Android TV. The game features "Metal Gear Solid 2" protagonist Raiden, as he slices and dices numerous foes now that he's a cyborg ninja who also happens to ride a motorcycle.
This will be the first time the action game was released outside the PC and last-gen consoles, according to XDA-Developers. The action game will supposedly take advantage of the Tegra X1 Processor of the television, making it one of the best looking games of the platform. This is no surprise since the title was already a graphical powerhouse for the PS3 and Xbox 360.
While the game has a few stealth elements, assumingly paying tribute to the "Metal Gear Solid" games that spawned it, most of the focus is on the action. Raiden will take on various foes including giant mechas and regular soldiers, among other more ridiculous foes.
"Revengeance" was well known for a unique feature in the game, where Raiden slows down time so he can focus on the foes he's cutting down. The feature proved to be a fun experience for fans as it proved to be very useful in battle and could also be used for sillier moments like in its first teaser trailer where the cyborg ninja cut a watermelon, of all things.
Like in most good action games, "Revengeance" lets players upgrade several of Raiden's abilities and weapons. This ends up being a really useful feature due to the tough nature of the boss fights. Players will also have to master the parry system if they want to get through tough opponents, as it's the character's only means of defense.
Story-wise, "Revengeance" is what most fans would expect from a "Metal Gear" game, or to be more precise, a Hideo Kojima game. The game is very anti-war, but has a number of over-the-top villains so campy fans would think they belong in an episode of "Batman 66."
That being said, "Metal Gear Rising: Revengeance" is a solid action game and should be a good action title for the SHIELD Android TV. The game is available now and has a special sale price of US$14.99 (AU$21.34), according to Pocket Gamer. The game should still be available on consoles and PC.
Metal Gear Rising: Revengeance Tokyo Game Show Trailer (Credit: YouTube/PlayStation)
MEET IBT NEWS FROM BELOW CHANNELS