Meghan Markle's sister: If dad dies, you're responsible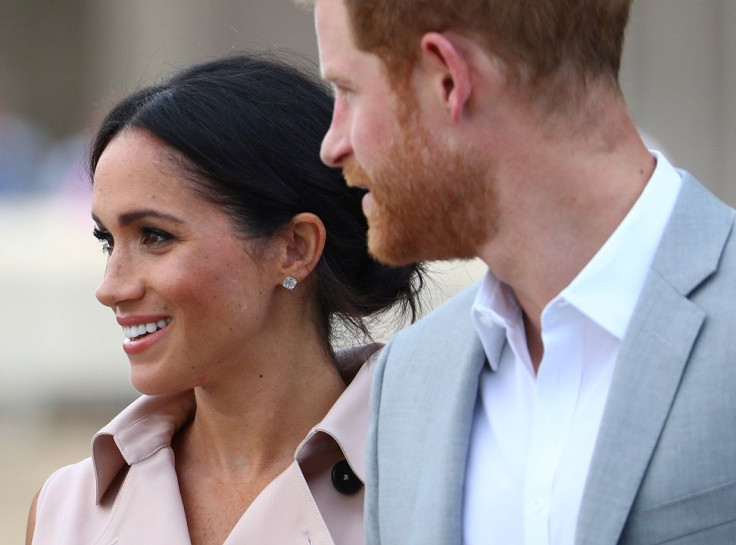 It seems Meghan Markle can't get a break from her family. After her father, Thomas Markle, vowed not to stop talking to the media until she spoke to him, her estranged half-sister, Samantha Grant, now has warned the Duchess of Sussex that it would be her fault if their father died.
Grant isn't new to insulting her famous sister. She has been calling Meghan names on her Twitter account ever since it was made public that Meghan was dating Prince Harry. And when she didn't get an invite to the royal wedding, she extended her frustrations to Harry.
Their father, who was not able to attend Meghan's wedding because he was recovering from a recent heart surgery, also spoke a number of times to the media about the Duke and Duchess of Sussex following their wedding. He later claimed that the royal family have shunned him for his paid interview as he had not heard from Meghan since giving his first exclusive interview with "Good Morning Britain."
He first claimed one of his interviews would be his last, but then backtracked on it and said he would not stop talking to the media until Meghan contacted him.
It appears Meghan still hasn't picked up the phone because Grant once again took to social media to call out her sister. She launched another scathing attack on her Meghan after the latter visited a London exhibition on Nelson Mandela with Harry.
"Glad you have so much time to gallivant around paying tribute to others while ignoring your own father! How cold can you be and look in the mirror ? [sic] Harry? I guess I was right," she tweeted (via Standard).
"How about you pay tribute to your own father?! Enough is enough. Act like a humanitarian act like a woman! If our father dies I'm holding you responsible, Meg!" Grant, who reverted her name to Samantha Markle on her private Twitter account, added. She also tagged the Kensington Palace's account.
"My father is not an embarrassment for loving his daughter! The Royals are an embarrassment for being so cold. You should be ashamed of yourselves."
Thomas recently told The Sun that he planned to come over to England even without Meghan's approval. "I don't care whether she is p----- off at me or not," he said. "I'm not going to wave flags and make a fool of myself. I'd find a hotel room and try to reach them."
He has not personally met his daughter's new husband as well; he has only talked to him on the phone. In one interview, he lamented that Queen Elizabeth had time to meet US President Donald Trump but not the father of her new granddaughter-in-law.
Like Grant, Thomas also lashed out at the Royal family for being outdated. He said he didn't like how Meghan was smiling these days because she was giving a "pained smile."
Meghan's only family who was invited at her wedding was her mother, Doria Ragland, who sat gracefully, albeit alone, at the bride's side of the church. The social worker married Thomas in 1979 and divorced him in 1988.
MEET IBT NEWS FROM BELOW CHANNELS