Meghan Markle's brother calls her a Diana-wannabe 'phoney'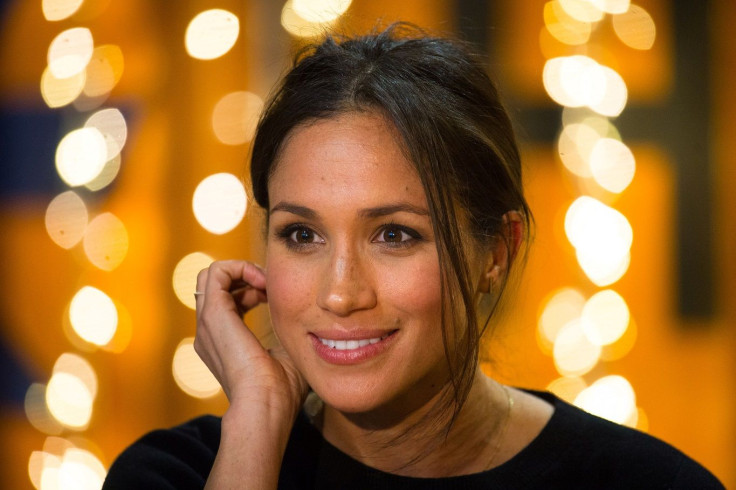 It seems Meghan Markle's family are ganging up on her. Just a day after her half-sister berated Prince Harry to "man up," her half-brother has now called her a "phoney."
Thomas Markle Jr, 51, said the family has been deeply hurt when Meghan decided not to invite her to her wedding. Meghan and Harry will wed on May 19, and over 2,000 members of the public have already received their invitation. Apparently, none of the invites went to her estranged family.
Thomas, who shares the same father with Meghan but has a different mother, said the snub has "torn my entire family apart." He said the 36-year-old American actress has forgotten her roots since becoming a Hollywood star. And now that she is marrying into the British royalty, she has apparently completely turned her back on them.
In an interview with the Mirror, Thomas went on a rant against his sister, calling her a "phoney" and someone who pretends to be the next Diana, Princess of Wales. He claimed Meghan was none of the things she presented to the public.
"Meg likes to portray herself as a humanitarian, a people's person and a charitable person, but she is none of those things to her family," he claimed. "She is giving the greatest performance of her life. She is acting phoney. Once she got into Hollywood, she turned into a different person. She's clearly forgotten her roots and her family. Maybe the normal American family she has is embarrassing to her because we're not producers and executive producers."
He didn't stop there. He blasted Meghan for something he read about her, saying she wasn't genuine like Diana was.
"I've read that Meg wants to be like Diana. Diana was worshipped by everyone in the world. She was loved for the right reasons," he said. "That's what Meg wants, but I don't think that's going to happen. She's not genuine like Diana."
Thomas insisted he wasn't bitter about not being invited, but he was just hurt because he said they were close, although he admitted he hasn't seen her since 2011. And when Samantha Grant, his sister and Meghan's half-sister, dissing her in tabloids last year, he defended her, even if it meant her family being torn apart.
"None of us has heard a word from Meg, and what with all that has been said no longer do I speak to Samantha or my two sons. I had hoped Meg might have appreciated the support I gave, but it's meant nothing to her, it would seem."
Thomas initially thought that his domestic violence incident with his fiancée might be the reason Meghan wouldn't invite him. He was arrested but not charged after the matter was later dropped. However, he reasoned out that Kate Middleton's family still welcomes her uncle Gary Goldsmith, even though he pleaded guilty to knocking out his wife during a drunken altercation last year. He also pointed out that Harry himself wasn't free from scandals in the past.
Like Grant, who said Harry should "man up" and not allow Meghan to ignore her family, Thomas also said Prince Charles or even Queen Elizabeth II herself should step in and urge Meghan to contact her family.
"Isn't this where Charles or the Queen step in and say, 'This is the way things are done. And your family need to be involved,'" he said.
Not all of Meghan's family did not receive an invitation. Her mother, Doria Ragland, is said to be invited and might even be the one to walk her down the aisle. There's no word if her father, Thomas Markle Sr, is also invited.
MEET IBT NEWS FROM BELOW CHANNELS