Maria Sharapova To Lead Russia In Their Fed Cup Opening Round Match In Krakow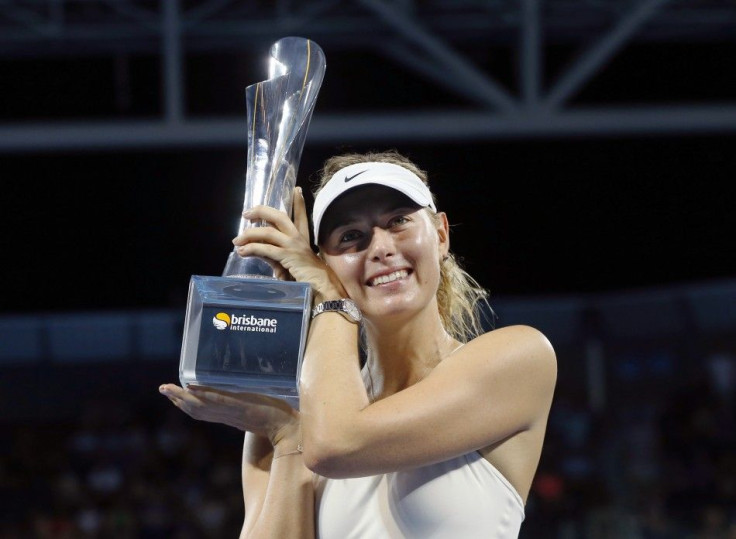 Four-time champions got a boost ahead of the 2015 Fed Cup after it has been confirmed that World No. 2 Maria Sharapova will play to represent her home turf in the first round of the tournament in February. Russia is trying to make a comeback in this year's Fed Cup after falling off in its opening round against Australia in 2014.
World No. 2 Maria Sharapova will lead Russia in the opening round of the 2015 Fed Cup, which takes place from Feb. 7 to Feb. 8, in Krakow, Poland. Sharapova, who has not participated in the tournament for three years, will play against World No. 6 Agnieszka Radwanska.
Speaking about her record against Radwanska, who is currently the Polish No. 1, Sharapova admitted that Radwanska had always presented a tough contest to her even though she has had good success against her in the past. The Russian tennis superstar believes that the Fed Cup opening round match will not be different from their previous clashes.
Sharapova currently leads their head-to-head record with 11-2. Their last meeting was during the first round match of the season-ending tournament in women's tennis at the WTA Finals in Singapore.
As much as she is looking forward to represent Russia in Fed Cup this year, Sharapova is also excited to come back to Russia because it will give her the opportunity to bond with her long-lost relatives who still reside in the northern Eurasian country.
In addition, Sharapova also anticipates a week with the rest of the Russian team. "You don't get to experience that very often in such an individual sport," Sharapova said via Fed Cup's site. "You actually bond really well in a team tournament." Sharapova said she wants her teammate to perform well and win the tournament.
Russia is a four-time champion and a four-time runner-up in Fed Cup (1999, 2001, 2011, and 2013). They won the tournament in 2004-2005 and 2007-2008. The first round matches will take place in February while the semifinals and finals will happen in April and November, respectively.
Schedule of First Round Matches (Feb. 7-8, 2015)
Czech Republic vs. Canada (Quebec City, Canada)
France vs. Italy (Genoa, Italy)
Russia vs. Poland (Krakow, Poland)
Australia vs. Germany (Stuttgart, Germany)
To report problems or leave feedback on the article, e-mail: r.corpuz@IBTimes.com.au.
MEET IBT NEWS FROM BELOW CHANNELS