Margot Robbie, 'Suicide Squad' cast impress fans in new videos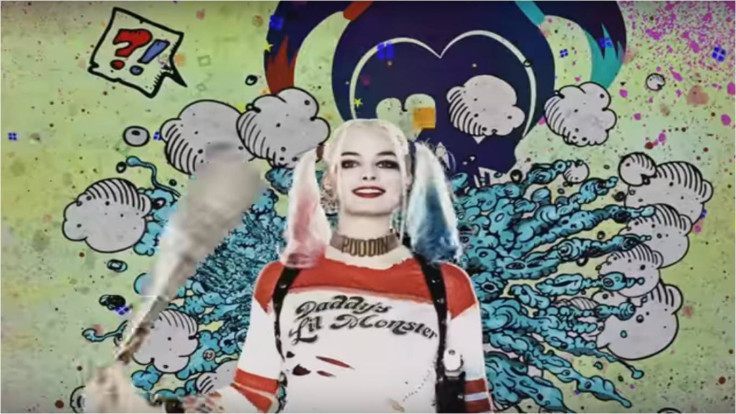 As Warner Bros. "Suicide Squad" is looking for a record-smashing August debut, new character videos have fuelled the mania surrounding the movie from the DC Comics universe. Australian beauty Margot Robbie's character Harley Quinn is definitely a hot topic of discussion. Her lover, the psychotic super-villain The Joker, played by Jared Leto, has set expectations soaring with fans comparing his role to Heath Ledger's Joker in "The Dark Knight."
With a pre-release tracking revealing that the film from the DC Comics cinematic universe may bring anywhere between $100 million (AU$131 million) to $125 million (AU$164 million) when it hits big screens on Aug. 5, the "Suicide Squad" craze cannot be better.
However, if fans believe they know all the characters from the film, they must watch all the character videos with new footage of the "worst heroes ever," writes Entertainment Weekly. The videos offer amazing insights into the characters of the super-villains who are set to torch the screens in August. In the latest batch of videos, each of the characters, from Amanda Waller (Viola Davis) to Captain Boomerang (Jai Courtney), get their own highlight reel.
The videos are full of new materials for fans to go gaga over and also include more from "the soul-swallowing sword of Katana (Karen Fukuhara) and Dr. June Moon (Cara Delevingne), who becomes Enchantress when possessed by an evil sorceress."
Here are the character videos of Margot Robbie's Harley Quinn, Jared Leto's The Joker and Will Smith's Deadshot. The rest of the character videos can be found here.
Source: YouTube/Warner Bros. Pictures
Source: YouTube/Warner Bros. Pictures
Source: YouTube/Warner Bros. Pictures
The super-villains would be recruited by a Government agency to carry out a black ops mission. Batman, played by Ben Affleck, will also be making an appearance, reports suggest. In the film, The Joker would be obsessed with winning her lover Quinn back.
Quinn is "a New York psychiatrist who fell for the Joker while he was in therapy, becoming first his love interest, then his sidekick and a super-villain in her own right," writes Vanity Fair. She dresses like a naughty clown and is perhaps the "scariest of all circus anomalies."
"She loves causing mayhem and destruction. She's incredibly devoted to the Joker. They have a dysfunctional relationship, but she loves him anyway. She used to be a gymnast—that's her skill set when fighting," Robbie told Rich Cohen of Vanity Fair.
MEET IBT NEWS FROM BELOW CHANNELS