Lindsay Davenport Says Maria Sharapova Gets Under Serena Williams' Skin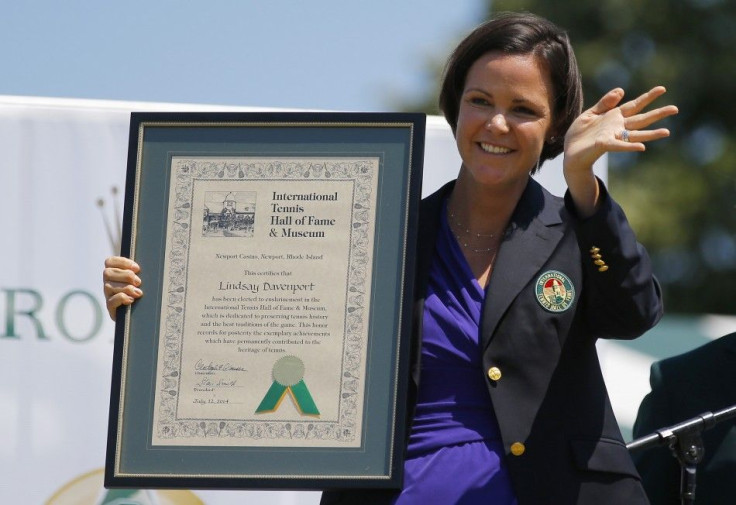 It is hard not to be impressed with Serena Williams' win/loss record against Maria Sharapova. The Russian tennis superstar hasn't beaten the top-ranked American athlete since 2004. Williams not only has the best record against Sharapova, but she also has the best record among other players in the top 10 of Women's Tennis Association, or WTA. Recently, former World No. 1 Lindsay Davenport spoke about the fierce rivalry between Williams and Sharapova. Davenport, who is a three-time grand slam champion, believes that Williams' losses to Sharapova at the 2004 Wimbledon and 2004 WTA Finals have given the 18-time grand slam champion the burning desire to perform better against the Russian tennis darling.
"For whatever reason, Maria gets under Serena's skin," Davenport told News.com.au. "Serena is always at her best against her because in her mind, she almost refuses to lose."
Davenport thinks that Williams' losses to Sharapova in 2004 have definitely given her the mindset to always strive harder against the Russian. Williams has already conquered women's tennis with six grand slam trophies before she was upset by Sharapova. According to Davenport, Williams felt a little bit thrown when then up-and-coming player Sharapova came up and beat her.
The year 2004 was a breakthrough year for Sharapova because it was the year when she first won her first grand slam title, beating Williams in straight sets, 6-1 6-4. Sharapova also became the first Russian to win the Wimbledon title and the third youngest women's champion at only 17 years old.
After Williams and Sharapova's meeting at the 2004 Wimbledon final, the pair met again in the same year at the WTA Finals in Los Angeles, where Williams suffered another defeat, 4-6 6-2 6-4, in the finale of the season-ending tournament in women's tennis. Davenport revealed she was in attendance at the event and she knew that Williams was hurt because of the loss. Williams ended her 2014 season ranked seventh, while Sharapova secured the fourth place in the world rankings.
Back in 2004, Williams and Sharapova's head-to-head record was 2-1 in favour of the Russian. However, since then, it has all been in favour of Williams.
Williams and Sharapova are seeded first and second, respectively, at the 2015 Australian, which kicks off on Jan. 19. If both players are successful with their campaign early on in the tournament, a final meeting is likely to take place between the two. The question is whether or not Williams will extend her winning streak or will Sharapova be able to end Williams' domination of her.
Williams will meet Belgian Van Uytvanck in the first round. Sharapova, on the other hand, will play against Petra Martic in her first match.
To report problems or leave feedback on this article, email r.corpuz@IBTimes.com.au.
MEET IBT NEWS FROM BELOW CHANNELS