'Legend Of Zelda: Breath Of The Wild' to launch with Nintendo Switch, March release back on the table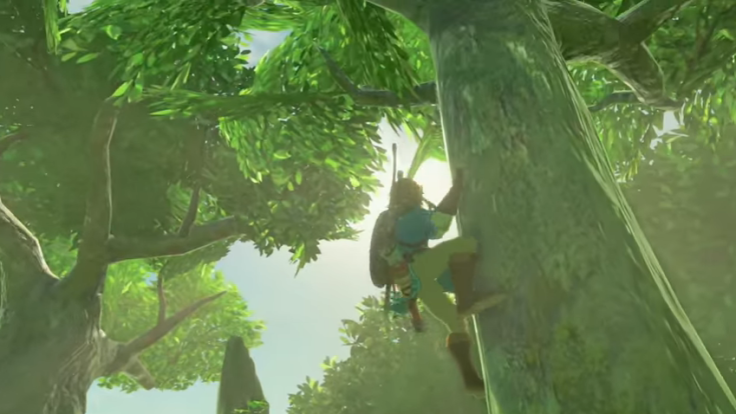 "The Legend Of Zelda: Breath Of The Wild" is a game that has been put on the shelf for far too long, as the original release date was scheduled for 2015. The game, which was originally intended for the Wii U, might finally be launched in March with the upcoming Nintendo Switch.
According to Eurogamer, "The Legend Of Zelda: Breath Of The Wild" has been confirmed for release alongside the Nintendo Switch. The upcoming console is scheduled for release in March, so it would also mean that the game title will also be released within two or three months. This release date, as noted by the publication, is set for North America and Japan. European locations, on the other hand, will have to wait a little longer as no announcement has been made.
Until now, everything is still slightly heavy with a cloud of speculation. However, all things will start to clear up later this evening during the Nintendo Switch Presentation. The event is meant to answer all questions regarding the console, including specifications, features and game exclusives. "The Legend Of Zelda: Breath Of The Wild" will surely be discussed the event this evening, which will be livestreamed via the company's official website from 10pm ACT.
Watch the official trailer of "Legend Of Zelda: Breath of The Wild"
After it was announced that the release of "Breath Of The Wild" would be delayed until 2016 and then 2017 to coincide with the Nintendo Switch, fans of the franchise were unsure whether or not Nintendo would finally pull through with its promise. And in November last year, blogger Emily Rogers reported that the game would not be ready for the launch of the console. At that point, she claimed that the company was having trouble with the localisation of the title.
Nevertheless, various publications have since retracted this information to confirm that "The Legend Of Zelda: Breath Of The Wild" will be launching with the Nintendo Switch. Either way, the public hopes that everything will be settled once and for all at the Nintendo Switch presentation tonight.
ALSO READ: Nintendo Switch release date, price, 'The Legend of Zelda: Breath of the Wild' update: Europe may have to wait longer, Nintendo Switch, 'Stardew Valley' & more game updates; 'The Legend of Zelda: Breath of the Wild,' amiibo unlocks revealed
MEET IBT NEWS FROM BELOW CHANNELS