Lavar Ball flips the WWE script, renders impressive appearance on Miz TV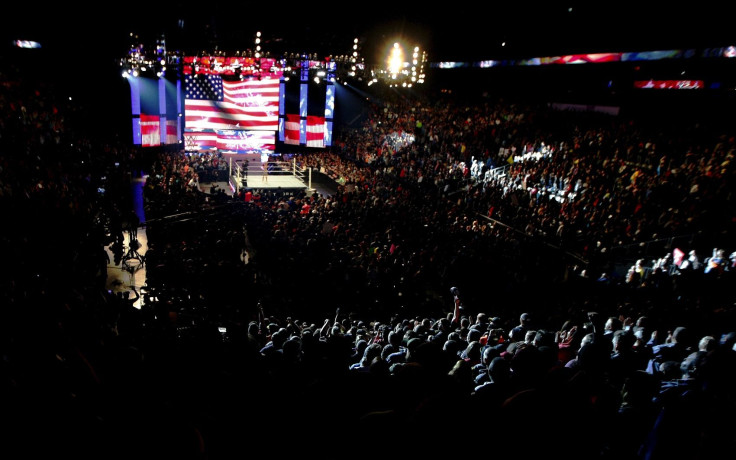 Lavar Ball has gained quite a reputation shooting off his mouth, adding more pressure to the expectations of his son, Lonzo Ball, who was drafted by the Los Angeles Lakers in the 2017 NBA Draft. Now, the hype-building has started after the two were joined by LaMelo in the Miz TV segment of WWE Raw.
No one probably expected the Balls to go as far as to appear in the WWE. Then again, Lavar is a showman who somehow comes close to the publicity stunts prowess of Floyd Mayweather Jr. and Conor McGregor. The appearance is seen nothing more than publicity, yes, though Lavar could have a future making appearances in the WWE.
Looking closely, it seemed that Lavar, Lonzo and Lamelo had a great time in the segment. As Lavar appeared ready to get into it with the Miz, Dean Ambrose came to save the day. The question now is whether the "Lunatic Fringe" was deployed to restore order or to ignite the match following Miz TV. When the show resumed, it was a six-man tag match featuring the Miz teaming up with Bo Dallas and Curtis Axel against Ambrose, Rhyno and Heath Slater. Dallas and Axel outwitted Ryno to give their team the win.
As for Lavar, could the father return at some point in the WWE? If so, he may need work to do. It seemed that the Balls were infatuated being in the show, smirking at the script the creative team obviously mapped out. Even during that instance when Lavar took off his shirt (goated by the Miz?), the elder Ball will need more practice to fit in. Either way, the man has promise, which may land him a heel role either as a manager or even a commentator.
With the WWE creative team busy building on the new stars, having basketball-related talent gave the show a new life for fans at the Staples Center in Los Angeles. Though there were notable occurrences such as the one involving Samoa Joe and Brock Lesnar, plus the recurring Braun Strowman vs Roman Reigns physical feud, the Balls inadvertently added new flavour to WWE Raw.
Things are HEATING UP between @Lavarbigballer and @mikethemiz!!! #RAW #MizTV @ZO2_ pic.twitter.com/v9P43rfeSz

— WWE (@WWE) June 27, 2017
MEET IBT NEWS FROM BELOW CHANNELS