'The Last Of Us 2': Creative director Neil Druckmann discusses gameplay with Ellie and the years she endured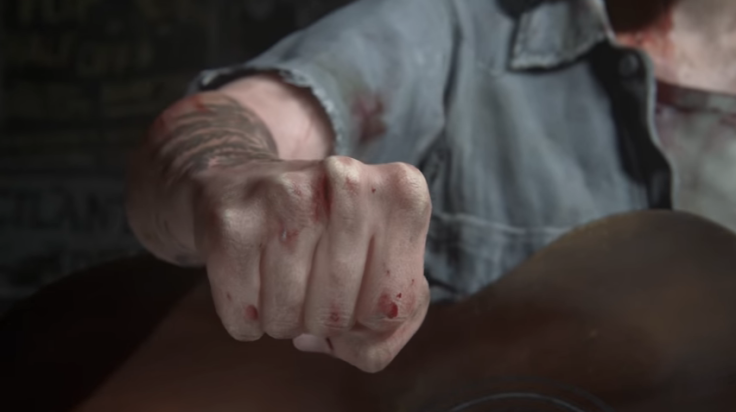 When Naughty Dog first revealed the trailer for "The Last Of Us 2," the audience at PlayStation Experience erupted into applause. However, there is hardly any real real information about its storyline and what has happened in the years between the original and its upcoming sequel.
READ: 'The Last Of Us 2' theory: Joel's death supported by convincing clues found in reveal trailer
"The Last Of Us" arguably has one of the most satisfying and complete endings of any PlayStation game. Despite this, fans of the franchise clamored for a sequel, which Naughty Dog did not confirm until earlier this month. One vital piece of information that was actually provided during the reveal is that "The Last Of Us 2" is set five years after the original. Another is that Ellie -- not Joel -- is the main protagonist of the story.
There are theories going around about why this is so, the most popular of which might be that Joel has actually been murdered. Creative director Neil Druckmann, who also worked on the original game, did confirm that the sequel would focus on hate, as opposed to the first that focused on love. "If the theme of the first game was about the love between these two characters… then this story is the counter to that," he said at the PSX panel. "It's about hate."
The plot, though its details are unclear at this point, will undoubtedly focus on Ellie's revenge and will reveal just what happened to her and Joel in the years that passed between "The Last Of Us" and "The Last Of Us Part II." Druckmann revealed that 19-year-old Ellie will play differently from Joel as well, which will make for an interesting change. "Some things are evolution, some things are reinvention," he said. "But there will be a gameplay reveal down the road."
READ: 'The Last Of Us 2': Creative director Neil Druckmann on the highly anticipated sequel
"The Last Of Us 2" has no scheduled release as of now, but Naughty Dog has confirmed that it will be compatible with the PlayStation 4 and the PlayStation 4 Pro.
Watch the reveal trailer of "The Last Of Us Part II"
MEET IBT NEWS FROM BELOW CHANNELS