'The Last Kingdom' season 3: Production nearly complete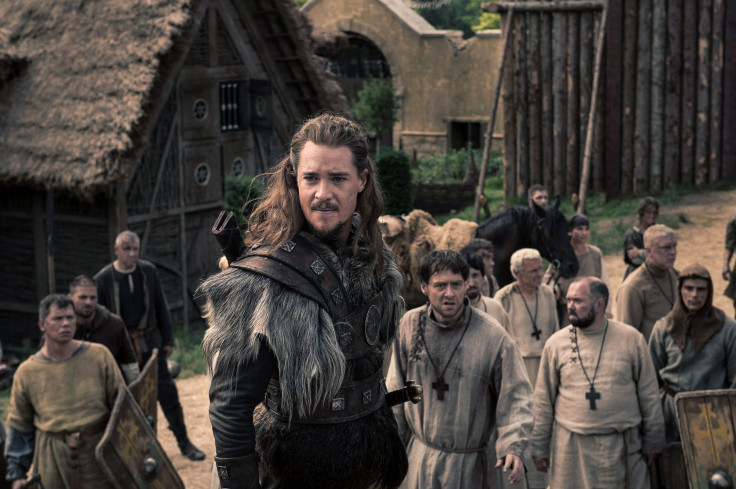 Filming for "The Last Kingdom" season 3 is nearly complete. The producers have teased behind-the-scene videos of the filming. Fans get to see Jeppe Beck Laursen (Haesten) practising for an action sequence, and the filming of a regular scene with extras.
The first video [see below] shows Laursen practicing for an action sequence with a few extras. The actor can be seen wielding an axe and a sword, while the extras attack him with swords and shields.
With screams and grunts, Laursen takes down the extras in the fight in typical Viking style. He later celebrates the completion of the scene with some mock guitar playing and headbanging.
The other video that has been released online [see below] shows the filming of a regular scene with extras in full costume. The director can be seen shouting "background action," and then "action" to begin the scene.
The background action signals the extras to start their work, and later the main cast members are given the action signal to start acting. This makes the scene seem more natural with the action in the background ongoing when the scene is filmed.
The second video teases some of the sets that have been built for the next season, as well as some of the costumes that the extras can be seen wearing. None of the main cast members can be seen on the set in this video.
The second post also announced the nearing of the end of the production. The post did not reveal just how much of the filming is still left or when they will wrap the production.
After they wrap filming, the show will go into the post production phase of development. The producers may announce the exact release date for "The Last Kingdom" season 3 on the last day of filming.
Credit: The Last Kingdom/ Facebook
MEET IBT NEWS FROM BELOW CHANNELS