'The Last Dance': Isiah Thomas Throws Shade At Michael Jordan, Ranks Him 4th Best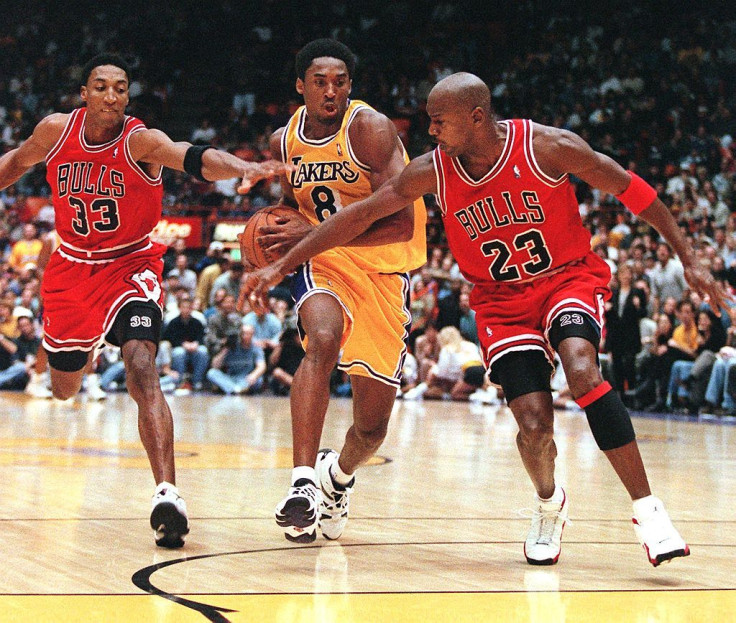 Michael Jordan's "The Last Dance" is not short of controversy. From former Chicago Bulls General Manager Jerry Krause breaking the championship team to Scottie Pippen being underpaid, the ESPN/ Netflix series has been gripping to say the least.
Episode 3 and 4 aired over the weekend, and much like the first two, it had some big revelations. The episodes focused on the physical playoff battles between Jordan's Bulls and Isiah Thomas' Detroit Pistons. Talking about the Piston's and the "Bad Boys," MJ revealed that he "hated them."
"That hate carries even to this day," Jordan revealed in the documentary.
It now seems the feeling is mutual.
Speaking with CBS Sports' Bill Reiter, Thomas took a swipe at the Bulls.
"When you put Jordan and his basketball team in the '80s, they weren't a very successful team. They just weren't," Thomas told Reiter.
"When you talk about Jordan and his team dominating, they dominated the '90s. But when you put him with those Lakers teams and those Pistons teams and those Celtics teams, they all beat him."
Thomas went a step further and ranked Jordan, arguably the greatest of all time to play the game, as only the fourth best player he ever played against. Ahead of MJ are Kareem Abdul-Jabbar, Larry Bird and Magic Johnson. Julius Erving came in at fifth.
"What separated Jordan from all of us was he was the first one to three-peat. But he didn't three-peat against Magic, Larry and Dr. J," Thomas noted.
Despite this, the two-time NBA champion, 12-time NBA All Star and Basketball Hall of Famer said he has no ill feelings towards Jordan.
"I don't have anything against him and I definitely admire him as a basketball player," Thomas said. "Like I said ... I haven't had an interaction with him that's been unkind."
MEET IBT NEWS FROM BELOW CHANNELS