'Kingdom Hearts 3' update: Trailer indicates Sora's new abilities and gameplay features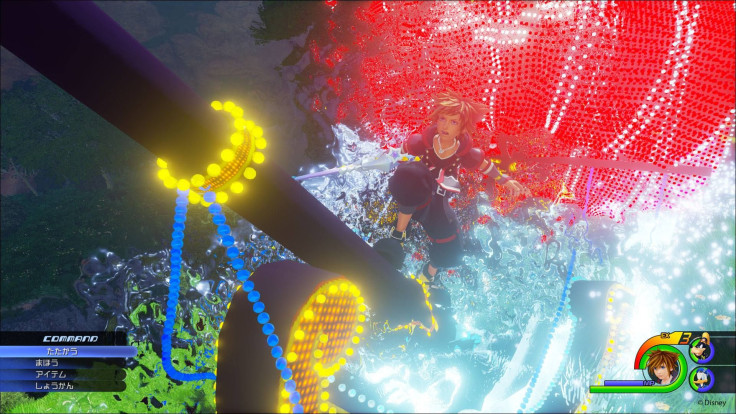 Despite almost four years after its announcement, "Kingdom Hearts 3" still has not received its official launch date. Nevertheless, Square Enix has been filtering bits of information to appease fans, some of which revolve around the new gameplay style and Sora's additional abilities.
As VG247 has pointed out, the trailer for "Kingdom Hearts 3" indicates gameplay that has taken inspiration from some of its spin-offs, such as "Kingdom Hearts: Birth By Sleep" and "Kingdom Hearts: Dream Drop Distance." However, it also looks as if Square Enix has taken its time to expand and hone these new features.
One of the noticeable ones is Attraction Flow, which are super moves based on classic rides from Disney theme parks. In the trailer, which can be seen below, the teacup park ride was showcased. Attraction Flow moves are not always readily available as only particular battle conditions will trigger the same. At this point it is unclear what these conditions will be.
Another feature that has been added to Sora in "Kingdom Hearts 3" is that he can morph his Keyblade during battles. The trailer showed that the character was able to transform the weapon into guns and a chariot. Players will still need to swap between Keyblades in the options menu, but each one will have a special ability to transform into something else.
Wall Running is also a new ability that Sora will apparently sport in "Kingdom Hearts 3." The skill is expected to expand what Sora, Donald and Goofy can reach in terms of searching for clues or locations.
When the trailer was released at the Electronic Entertainment Expo in 2015, game director Tetsuya Nomura posted a message on the Square Enix blog. He called the trailer a "snippet" that only gives audiences a "glimpse of all the challenges." He also added that "the true nature of 'Kingdom Hearts 3' is still to come."
Watch the "Kingdom Hearts 3" trailer
ALSO READ: 'Kingdom Hearts 3' update: Pixar, Marvel and Star Wars worlds will make it to the final cut, The release of 'Final Fantasy XV' has 'Kingdom Hearts III' fans hopes up about the much awaited sequel
MEET IBT NEWS FROM BELOW CHANNELS