'The King of Fighters XIV' release date, roster and gameplay mechanics revealed, more 1080p screenshots released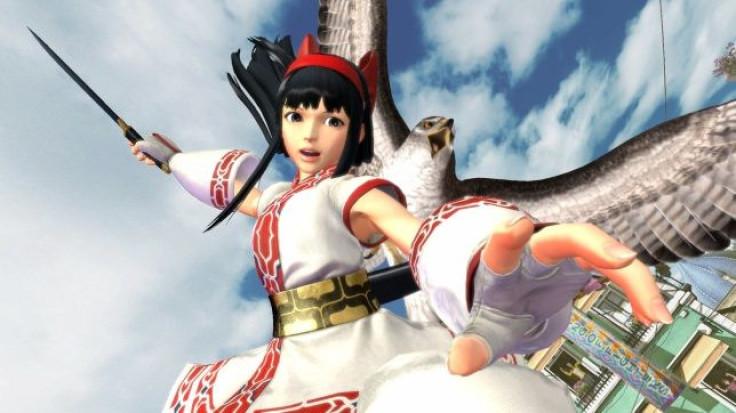 SNK Playmore has already revealed that 50 fighters will build the roster of "The King of Fighters XIV." The most recent trailer has now also revealed the release date of the game, slated to come on the PS4 on Aug. 23 for the U.S.
"The King of Fighters XIV" is continuing the story of the franchise. The developer revealed a little backstory on where the latest installment will take off, as detailed over PlayStation Blog.
KOF is already reaping profits from different tournaments. But this has equated to lower quality of the event, thus the need for one worldwide KOF competition. And this call was answered by billionaire and alleged KOF original champion Antonov. After buying the rights to the KOF Tournament, classic participants have flocked for the legendary face-offs and battles.
The trailer also reveals fighters Nakoruru and Mamahaha joining in. Additionally, a new character named Shun'ei will also be reportedly playing a big role to the game's story, though what it is has yet to be revealed.
The 3-on-3 battle will remain, but another mode, the Max Mode will also be in "The King of Fighters XIV." Some new features are also to be expected, starting with a Rush feature, a command for combos using the Square button.
Following the announcement that Atlus will be the publisher of "The King of Fighter XIV" in the Americas and the release of some screenshots of the game, another batch has been sighted. DualShockers managed to nab some of these screenshots, all of which are at 1080p for the PS4.
In some screenshots, Mai is joined by Athena Asamiya in her school girl uniform, Kula from the K team and Ikari team's Leona. Other screenshots show off some more characters, including Hattori Banderas and Choi.
For those who want a quick glimpse of all the fighters in the roster of "The King of Fighters XIV," SNK Playmore has released an image featuring a headshot of each of the characters, seen via the official SNK Twitter. But if those are not enough, Shoryuken also got a couple of new screenshots, this time incorporating the game's improved lighting in the build.
According to the source, graphics have already improved dramatically, as can be seen in a before and after side-by-side showing Angel. There are a lot of notable screenshots that show off the different characters as well, all of whom are looking a lot more improved thanks to the graphics changes.
"The King of Fighters XIV" 13 trailer (Credit: YouTube/PlayStation)
MEET IBT NEWS FROM BELOW CHANNELS