Khloe Kardashian shares tips on how to achieve 'revenge body'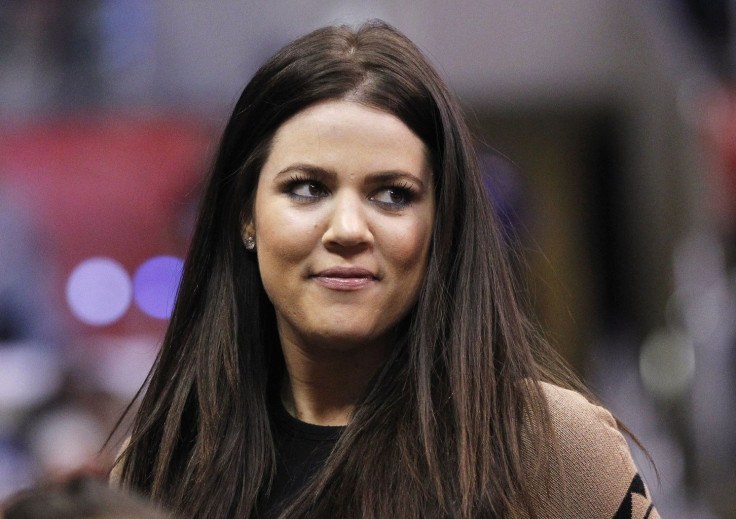 Khloe Kardashian shared her fitness tips on how to achieve a revenge body like hers. Speaking with Entertainment Tonight's Cameron Mathison on Thursday, the reality television star revealed how she shed 40 pounds.
Although, as Kardashian said, she started working "during my divorce" from ex-husband and US basketball star Lamar Odom, "it was more for sanity reasons." She added she had always been "chubby."
"I was always chubby and just kind of owned it, like, 'I'm big boned, and this is who I am,'" she added, speaking exclusively with ET. "I always emotionally ate. So, for once, I was like, 'Well, the pints of ice cream never worked for me, so let me try this elliptical,' and the clarity that I got after working out was so great and, as a byproduct, I started losing weight."
Her weight-loss program constitutes of the following steps: drink three to four litres of water a day; jump rope for cardio; and cut out dairy, white starch and sodas and juices.
But did Kardashian's weight loss stem from her split with Odom? She says it did not. "My revenge is not towards one person," she said. She added stylists often refused to dress her. "It's more for everyone who was so cruel to me and really shunned me," she said.
Meanwhile, Odom sat with "The Doctors" a month ago in his first interview since his rehabilitation and talked about his ex-wife. "When you look at your life ahead of you," "The Doctors" asked Odom. "What are you looking forward to?" Odom replied by saying, "Honestly, I want my wife back."
The couple finalised their divorce on Dec. 17 last year. A source spoke with Hollywood Life about Odom's reaction to the divorce. "He takes things really hard, whether it is something serious or something very little and minuscule," the source said.
"Revenge Body with Khloe Kardashian" primeres in the US on Jan. 12. In Australia, the show premieres on Jan. 13 at 9:30PM on E!.
MEET IBT NEWS FROM BELOW CHANNELS