'Keeping Up With the Kardashians' season 11, episode 8 recap: Kardashian, Jenner girls take New York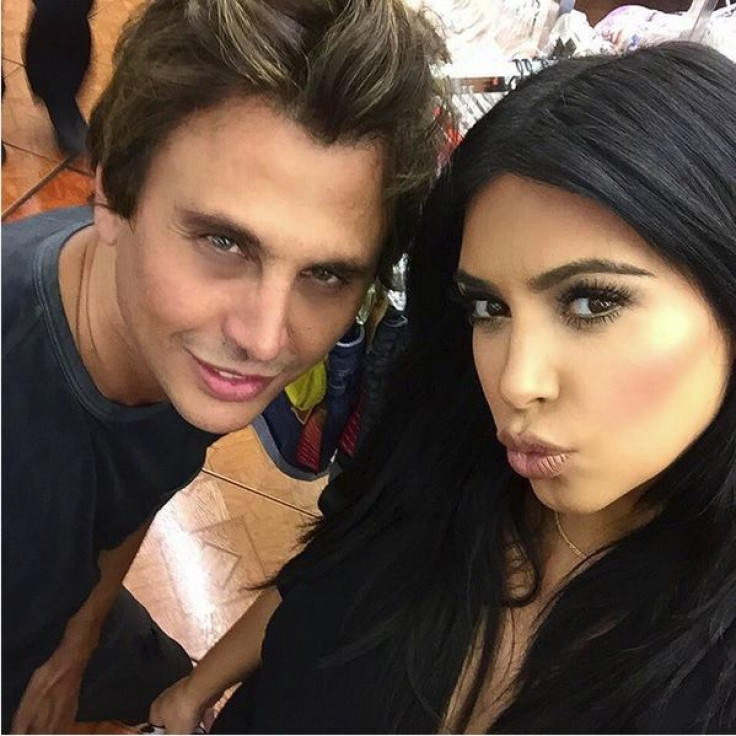 In this week's episode of "Keeping Up With the Kardashians" Season 11, all the Kardashian and Jenner sisters head to New York for Fashion Week and to launch their mobile apps. It's a big deal for the sisters who will all be together on an extended business trip for the first time after so long. Of course, being the Kardashians, there was no shortage of drama during the trip.
Kourtney is the odd one out
Kourtney feels left out when she realises that all four of her sisters will be launching their personal website and mobile apps in New York. She gets frustrated when she learns that she's the only one with an app that isn't ready. Kim and Khloe point out that she's the one who didn't put in the effort to get the app completed in time. Kim even tells her that having a baby isn't an excuse and that Kourtney shouldn' expect to get any special treatment just because she gave birth to her third child, Reign, in December 2014.
Kourtney confronts her mom, Kris Jenner, about it, and Kris points out that Kourtney was the one who kept cancelling appointments with the app developers. Kourtney says that she may have pushed back a couple of meetings, but the developers didn't inform her of the timelines and that all her other sisters would be launching their apps together. In the end, she decides to go to New York anyway and just inform the public that her app would launch at a later date.
The launch was a success and all five Kardashian-Jenner girls were there to speak about their apps. Kourtney also participated and got her fans excited. Being with her sisters at the launch got her inspired. Later, she was able to finally get her own content sorted. She launched two months after everyone else, and all five girls now have their apps running.
Kylie steps it up
Kylie Jenner is the baby in the family, and her sisters are always trying to guide her and support her. She has been chosen to walk in her brother-in-law Kanye West's show for his "Yeezy Season 2" collection. She walked the first show and Kim is delighted that Kanye decided to invite her sister again.
Kim knows that walking in Kanye's show is a big opportunity for Kylie, so she reminds her sister to be very professional. Kim also points out that she's been hearing some comments about Kylie's diva behaviour during shoots. Kylie takes in the criticism but handles it well. She listens to her sister's advice and really steps up to the plate. She focuses on work and takes part in another successful Yeezy show.
Apart from Kanye's show, Kylie hit two birds with one stone during her New York trip. She attends the launch of her Galore Magazine cover. Unfortunately, things get heated when she decides to leave early. All her sisters are at the party and Khloe gets upset when Kylie decides to ditch all of them at her own party.
Kris the "grandmomager"
Family matriarch Kris Jenner wears many different hats for her family. Apart from being the infamous "momager," she is also now a grandmother. With Kourtney flying to New York with her sisters, she asks her mom to stay and supervise Scott Disick as he spends time with the children. Kourtney and her ex-boyfriend Disick share three kids, Mason, 6, Penelope, 3 and Reign 1. Kourtney is trying her best to co-parent with Disick now that they are no longer together. While a romantic reconciliation isn't in the horizon just yet, she is trying her best to get along with Disick for the sake of the kids.
Reign comes to New York with Kourtney, but the older children were left in L.A. to spend some quality time with their dad. Kris also stayed in Los Angeles, just to make sure that someone is around to keep an eye on Disick and the kids. Kris takes the opportunity to spend some quality time with her boyfriend, Corey Gamble. They are seen catching up over dinner, and they visit an art gallery together.
Kendall the supermodel
Kendall Jenner has blossomed into a full-fledged fashion model over the past couple of years. For New York Fashion Week 2015, she took the runway for several high-profile brands, including Givenchy. Her sisters came out to support her and the family friend Ricardo Tisci, who is the brand's designer.
Kim's odd request
Kim Kardashian is heavily pregnant during the time, but she couldn't afford to slow down. While in New York, she crashes her BFF Jonathan Cheban's apartment to get some work done. She works on the last-minute details with her assistant and makes an unusual request. She asks Jonathan to deliver a cup filled with her urine to a nearby doctor's office.
Jonathan freaks out, but Kim wraps up the special package carefully and begs him to help her out. She is pressed for time before the launch, and he's the only one that she can trust. He eventually agrees and is also forced to go get some cronuts to satisfy Kim's pregnancy cravings. As a result, he misses his massage appointment.
Kim feels bad and makes it up to him the next day. She shuts down his favourite restaurant and even requests them to bring back his favourite soup, which has already been taken out of the menu. The BFFs make up and everything ends on a high note.
"Keeping Up With the Kardashians" Season 11 airs every Monday at 9:30 pm AEST on E!.
MEET IBT NEWS FROM BELOW CHANNELS