Kayden Lawson: Man involved in 200km/h crash had undiagnosed schizophrenia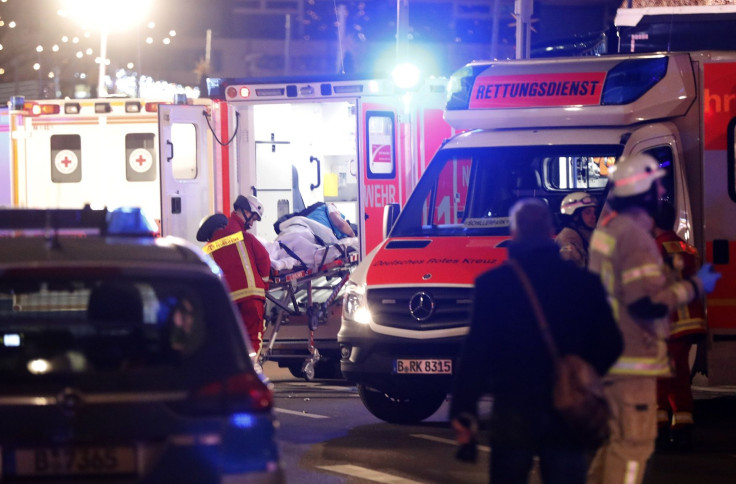 A P-plater who was driving at a speed of 200 kilometres per hour in a breakdown lane before he slammed his vehicle into another car, wounding a woman, has been caught on dash-cam footage.
Twenty two-year-old Kayden James Lawson, who was driving along a motorway on the New South Wales Central Coast, was sentenced on Monday to four years of imprisonment with a non-parole period of two years and six months. The incident occurred at 6:48 a.m. on Nov. 10, 2014, at Morriset in NSW's Lake Macquarie.
Lawson's car, a Holden Commodore, sped past a northbound truck before ramming into the rear of a Toyota Hilux. As a result, the Hilux went skidding through a guard rail and fell off of a bridge to an embankment. " F**k me, he made the truck rock when he went past," the truck driver can be heard saying in the footage. "He just killed someone I think," the truck driver added.
The victim, 38-year-old Kristyn Rourke, has suffered a permanent brain injury and a fractured neck. As reported by Central Coast Gosford Express Advocate (via the Daily Telegraph), she lost her right ear and has sustained a near "complete traumatic amputation" of her left arm. Rourke, who at the time of the accident worked as a senior property manager, was buried in the wreckage of her car for an hour. As a result of her injuries, she was hospitalised for six months.
After the accident, Lawson got out of his car and escaped on his skateboard. Another motorist had tried to catch Lawson on foot. But after getting back in his car, Lawson was found a kilometre from the scene of the accident. The witness returned to the scene with Lawson to ensure he doesn't escape again.
Speaking with the police, Lawson "giggled" and told them, "It worked, it got rid of the car." He was taken to the hospital suffering "psychosis" and spent seven months as an involuntary mental health patient. According to medical evaluations, he had undiagnosed schizophrenia. He had been smoking three "cones" every day for a year prior to the accident.
Lawson's speed at the time of the crash was calculated by the police to be between 193 to 203 kilometres per hour. Lawson admitted to the charges brought against him, which included dangerous driving occasioning grievous bodily harm with illicit drugs present in his system, and failing to stop to render assistance. He will be eligible for a release on Aug. 12, 2019.
MEET IBT NEWS FROM BELOW CHANNELS