Jennifer Garner Oscars 2016 torture: 'What they do is they move your organs around' [Video]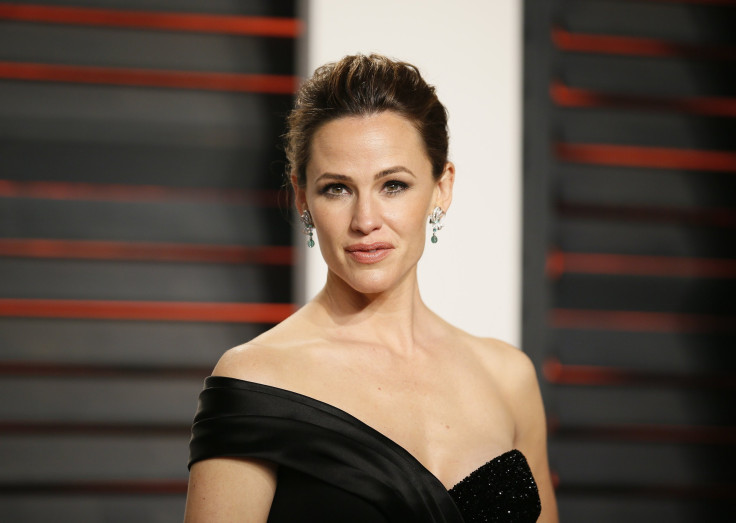 Jennifer Garner revealed she had a panic attack as her Oscars 2016 dress was extremely painful. Garner revealed all about the torture during an interview with Jimmy Fallon on The Tonight Show. She spoke of the gown she wore, which Versace made for her.
"This was Versace, and they made it just for me. Do you know how they make it? See how I have a waist right there? I don't have one in real life anymore," Garner said of the Versace gown.
The Hollywood actress then described how she was made to wear the gown. According to her, two men had to fix the Versace dress she wore during the Oscars 2016, with screw guns. They literally screwed the actress into a metal corset. It moved her organs around. Her ribs were badly compressed.
When Fallon compared Garner's description with that of Spanx, she quickly pointed out that it was much more intense than that.
"No, dude, it's so intense. There's metal inside it and these people just move your ribs and they move your liver to the side," she added.
First, she stepped in a bodysuit to keep her body in place. She compared that with the bottom of a leotard. It was so difficult to bear the pain when sitting down, she wanted to stand up after there was a muscle spasm and a panic attack in her ribs.
"It's not pretty ... It's worse than a toddler in a snowsuit because of the bodysuit. Do you see what I'm saying? The connection of the bodysuit, because it had a hook and eye situation, was in an intimate position. I was like in my vageen, OK?" Garner said.
Watch Jennifer Garner speak on her Versace gown with Jimmy Fallon on The Tonight Show here.
Source:YouTube/The Tonight Show Starring Jimmy Fallon
MEET IBT NEWS FROM BELOW CHANNELS