Jennifer Aniston Will Sleep During The Announcement Of Oscar Nominations Tomorrow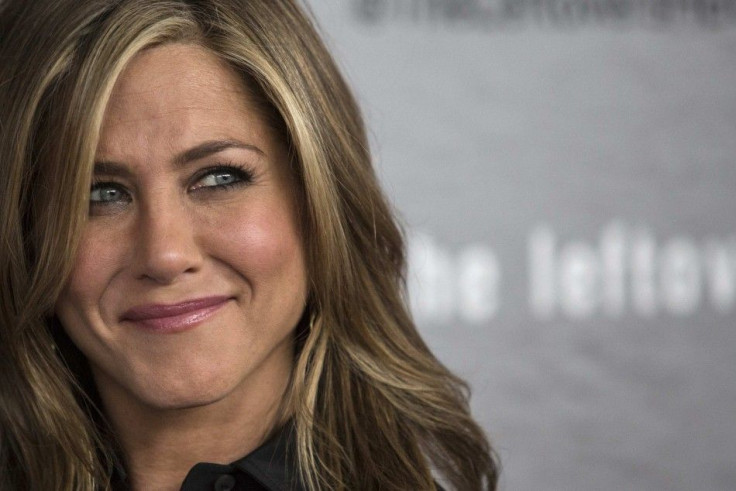 Jennifer Aniston will reportedly not watch the Oscar nominations, which will be announced on Jan 15 at 5:30 a.m. (PT). The "Cake" actress revealed that she will be in bed at the time of the announcement.
"I'll be in bed with my beloved [Justin Theroux] and my dogs dreaming wild little dreams," the actress said to E Online. She also said that she does not want to "torture" herself waking up early in the morning. Aniston reportedly does not like setting alarms and gets annoyed if her phone rings in the early hours of the morning. The 45-year-old actress is trying to appear calm amidst the Oscar buzz. She recently attended the premiere of her film "Cake," at the Arclight Theatre in Hollywood. According to Daily Mail, Aniston did not look nervous and wore a radiant smile during the event. For the premiere, she wore a sleeveless white dress that featured a cut-out at the midriff. She was joined by her "Cake" co-star Chris Messina at the red carpet.
Aniston also earned a Golden Globes nomination for her performance as Claire Simmons in "Cake." However, she lost the coveted award to Julianne Moore. Aniston's character in "Cake" is that of an acerbic woman who is suffering from pain. She gets addicted to painkillers and develops a fascination for a woman's suicide after she joins a chronic pain support group. For her role, Aniston decided to let go off the glamorous trappings. She wore no make up and also sported a prosthetic scar for the film.
Daniel Barnz has directed "Cake". The director is reportedly a big fan of Aniston. "The thing about Jen is she's so warm and she's such an innately forgivable person that it just made sense to put her into a character that's kind of acerbic and hard and difficult," he said, as quoted by E Online. Meanwhile, other actresses who are expected to earn Academy Award nominations are Julianne Moore for "Still Alice," Reese Witherspoon for "Wild," Rosamund Pike for "Gone Girl," Felicity Jones for "The Theory of Everything," Emily Blunt for "Into The Woods," and Amy Adams, "Big Eyes."
To report problems or to leave feedback about this article, e-mail: s.singh@IBTimes.com.au.
MEET IBT NEWS FROM BELOW CHANNELS