'Jane the Virgin' star Gina Rodriguez hits back at online bullies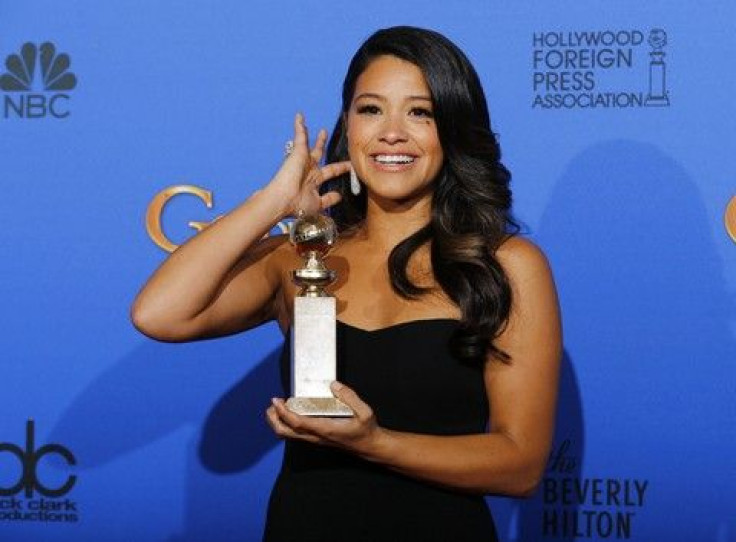 Gina Rodriguez cannot overlook the nastiness on social media. Instead of ignoring the social media bullies, she took time to school them after they targeted her appearance on the cover of People en Espanol.
Last week, "Jane the Virgin" star Gina Rodriguez took to Instagram and shared the cover of People en Espanol, which she graces. In addition to that, she thanked the magazine for being supportive of her career journey. Instead of getting positive feedback, some commenters dissed her appearance on the cover. On the cover, Rodriguez, wearing a red dress, has a carefree smile. Some of her followers thought that she has no reason to smile.
Rodriguez did not take the negative comments well and posted another photo from the same shoot, this time adding a lengthy message, addressing the hatred she received from some commenters. "When did we decide social media was for hating, for putting others down rather than lifting them up," she writes, explaining why she cannot let these haters be. According to her, she "refuses" to be a participant of such a world. She asks her followers to think before they post a comment on anyone's picture or page.
Also, the actress reminds people to ask themselves first if they would like to be a target of negative comments and what they would achieve from being mean. "Yesterday I shared my joy for the cover of @peopleenespanol and I was blown away at the immediate hate projected on my page," she says, before reminding people that they have power over things in this world and they should be mindful of how they use it.
The actress has never been one to mince words on social issues. She had also been vocal about the industry's lack of diversity, whether it be on women's body or the limited roles that women of colour can take on. In the past, she has said that she personally does not compromise her principles, and she immediately removed herself from a project that would perpetuate stereotypes. She said she cannot compromise on these issues because that would mean compromising her integrity.
Contact the writer at feedback@ibtimes.com.au, or let us know what you think below.
MEET IBT NEWS FROM BELOW CHANNELS