Israel's Christian schools on strike, alleges discrimination and fund-cuts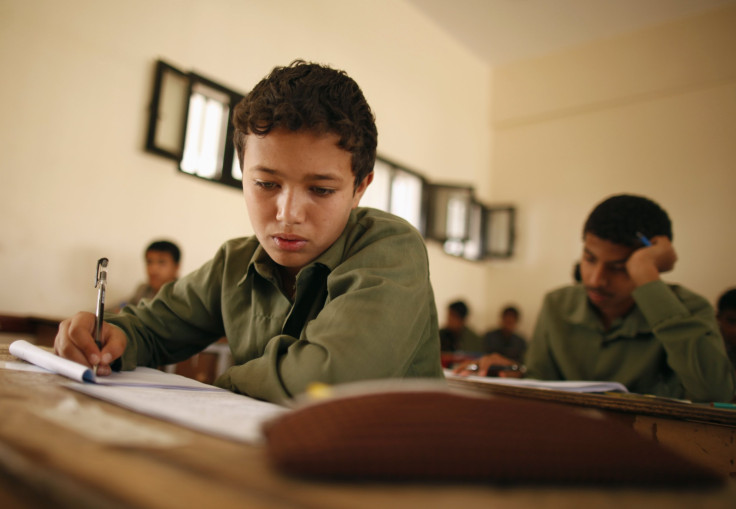 Hundreds of Arab Christian schools in Israel have been on strike since Sep.1, with thousands of teachers and over 30,000 pupils protesting against Israel's efforts to "take control of the Christian schools" by slashing their funds.
As part of the nationwide strike, students, teachers and parents have set up protest tents everywhere, from Haifa to Jerusalem. They are accusing Israel of discrimination and attempts to muzzle them by threatening to cut funds to make them succumb to the control of the state.
The Christian schools also allege that their funding has plummeted to 29 percent from the erstwhile 75 percent in the past few years. Adding to their woes is the embargo against increasing school fees.
"So on the one hand, we have 45 percent cuts over these years, and on the other, they are putting limitation to raise tuition fees," noted Botrus Mansour, the general director of Nazareth Baptist school.
Time magazine reports that the Israeli government treats Christian schools as "recognised, but unofficial" schools.
No discrimination
The Jerusalem Post reported that the Israel's Parliament Knesset on Monday discussed the strike in Christian schools, and Education Minister Naftali Bennett replied that there is no basis for the charge that they are facing discrimination. He said the government does not practice any discrimination on the basis of race or religion, but that the policy is consistent with encouraging public schools over private ones.
During the debate, MK Zouheir Bahloul of Zionist Union complained that the Education Ministry is trying to make all church schools public and aiming to bring them under its jurisdiction.
"Why is the Education Ministry sabotaging schools that already proved themselves? The Arabs are not enemies of Israel, these are not underground schools. We want to be integrated in the life of this country," he said.
Arab schools solidarity
Meanwhile, the Arab Higher Monitoring Committee on Monday decided to declare a strike across all Arab schools in the last week of September if the government fails to solve the budget dispute raised by Christian educational institutions.
Jabareen said: "The planned general strike reflects the joint struggle of the entire Arab community against the continued discrimination against Christian schools."
The Arab Higher Monitoring Committee coordinates all Arab political action and has Arab lawmakers, municipal leaders and community figures under its fold. Joint List chairman Ayman Odeh said the fight is not just for Christian schools, but is also an expression of solidarity for ensuring equality and justice.
For feedback/comments, contact the writer at feedback@ibtimes.com.au or let us know what you think below.
MEET IBT NEWS FROM BELOW CHANNELS