Indonesia Rejects Australia's Appeal, Refuses To Reconsider Death Penalty For Bali Nine Drug Offenders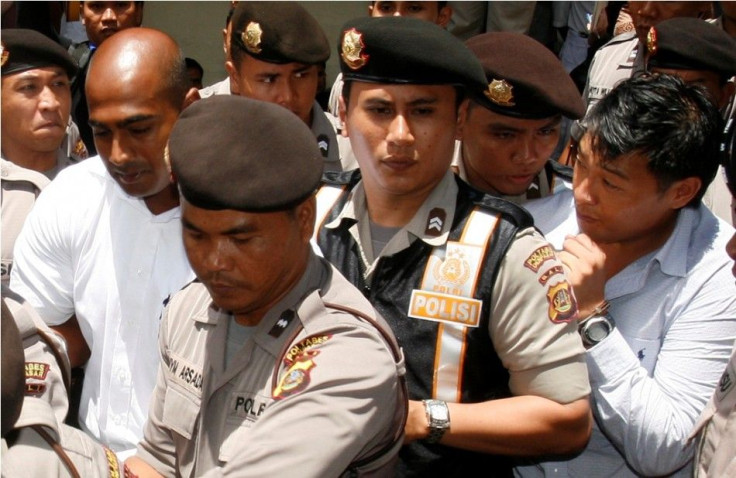 Indonesia has refused to pay heed to Australia's appeal to spare two Bali Nine prisoners from facing the firing squad. Australian Andrew Chan and Myuran Sukumaran have been sentenced to be executed after having been convicted on drug charges.
Indonesia has reiterated its president's take on crimes related to drugs. Indonesian President Joko Widodo earlier said that he would not grant clemency to any prisoners convicted on drug charges. Indonesia's Foreign Ministry spokesman Arrmanatha Nasir has confirmed that Australian Foreign Minister Julie Bishop earlier contacted the Indonesian government and asked for reconsidering the death penalty. Nasir says that Indonesia understands the message conveyed by the Australian foreign minister.
The Asian country, however, has informed Australia of its concern, about the issue of drug trafficking. Indonesia has apparently informed Australia that its president made the decision in line with the national laws. Sky News reports that, according to Nasir, the convicted people have been given all the procedural rights. The Indonesian spokesman says that Indonesia hopes that the decision is not going to affect the strong bilateral relations between the countries.
Australia seemed to be the last hope for the convicted drug offenders in Indonesia which has extremely strict laws against drug trafficking. The Mercy Campaign lobby group asked for Australia's intervention to save the lives of the drug runners. The spokesman for the group is Professor Greg Craven, the vice chancellor of Australian Catholic University. Craven says that public reaction to the fact that effectively the death penalty is imminent here has been extraordinarily muted.
According to him, this is also about a natural belief that these men should be punished for what they did, and they absolutely should be. "But my point is that when the real horror of this hits home, when we see the diagrams in the newspapers of what it looks like for people to be bound to stakes and to be shot, then at that point I think Australian opinion will change," ABC News quotes Craven, "And it will be far, far too late."
Prime Minister Tony Abbott earlier said that Australia would make 'the strongest possible representations' without hurting ties with Indonesia.
Contact the writer: s.mukhopadhyay@IBTimes.com.au
MEET IBT NEWS FROM BELOW CHANNELS