'Hawaii Five 0' season 8 episode 20 spoilers: H50 searches for Uranium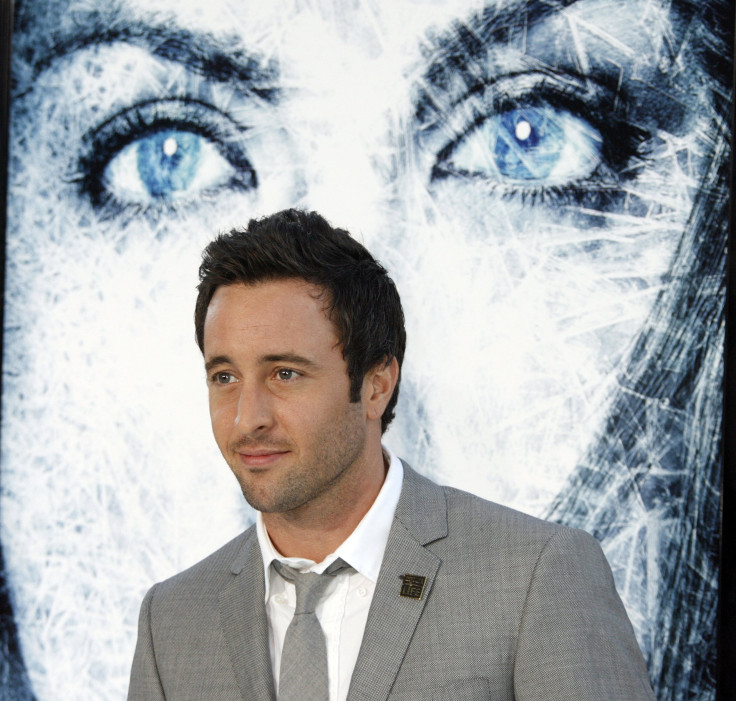 "Hawaii Five-0" (H50), starring Jorge Garcia (Jerry Ortega), Alex O'Loughlin (Steve McGarrett), Ian Anthony Dale (Adam Noshimuri), Scott Caan (Danny "Danno" Williams), Meaghan Rath (Tani Rey) and Beulah Koale (Junior Reigns) will have a new episode titled "He lokomaika'i ka manu o Kaiona (Kind is the Bird of Kaiona)." It will air on Friday the 13th in the US. The upcoming episode of H50 will feature a hidden uranium deposit on an abandoned Hawaiian island that Jerry and Steve must locate as soon as possible.
Spoiler alert: This update has more 'Hawaii Five-0' spoilers 2018. Read on if you want to learn more about what happens in 'He lokomaika'i ka manu o Kaiona.'
A press release from CBS states that "Hawaii Five 0" season 8, episode 20 will show Catherine Rollins (Michelle Borth) recruiting Jerry and Steve to help her track down a deposit of uranium that is thought to be hidden on an abandoned island in Hawaii. They must race against time before a suspected terrorist can use it to make dirty bombs. Meanwhile, Junior will fall and get trapped in a ravine. While there, he will reflect on his strained relationship with his dad. Bryan Spicer directed this episode, which was written by Sean O'Reilly and Rob Hanning.
'He lokomaika'i ka manu o Kaiona' stars
The guest stars that will appear in this episode include Mapuana Makia (Dr Royce), Louis Herthum (Central Intelligence Agency (CIA) Agent Matt Harlow), Ma'a Tanuvasa (Sheriff Marcus Kalawaia), Lehi Falepapalangi (Hunter #1), Tracey Graves (SFC. Rodriguez), Dana Lee (Mr. Kimura) and BJ Penn (Hunter #2). The rest of the "Hawaii Five 0" cast members, such as Chi McBride (Lou Grover), Kimee Balmilero (Noelani Cunha) and Taylor Wily (Kamekona) will appear alongside them.
'Hawaii Five-0' episodes: 'Aohe Mea Make I Ka Hewa; Make No I Ka Mihi Ole' and 'Ahuwale Ka Nane Huna'
"Aohe mea make i ka hewa; make no i ka mihi ole" ("No One Has Ever Died For the Mistakes He Has Made; Only Because He Didn't Repent") was the episode that aired before "He lokomaika'i ka manu o Kaiona. " It was broadcast in the US on April 6. It showed a guy that Steve's dad, John McGarrett (Ryan Bittle) was investigating for murder. He finally came forward and revealed where he has buried the bodies from his crimes in the 1970s and 1980s.
Adam's evil half-sister
As for Adam, his half-sister Noriko (Susan Park) ordered him to pay $20,000,000 (AU$25,823,000) to ensure the safety of Chin (Daniel Dae Kim), Kono (Grace Park), Abby (Julie Benz) and Sara ( Londyn Silzer). Plus, Jerry, Danny and Lou had to deal with a fire marshal that was sent to check out the safety of the offices of Five-0. Jennifer Lynch directed this episode, while Rob Hanning and Ashley Dizon wrote it.
"Hawaii Five 0" airs in Australia on the TEN channel during Wednesdays at 9:30 pm AEST. In the US, it airs from 9-10 pm ET/PT every Friday on CBS. The episode after "He Lokomaika'I Ka Manu O Kaiona" is "Ahuwale Ka Nane Huna" ("The Answer To The Riddle Is Seen"), which will air on April 20 in the US.
MEET IBT NEWS FROM BELOW CHANNELS