'Hamilton' Musical On Disney Plus: Expletives Removed For Kids, Lin-Manuel Confirms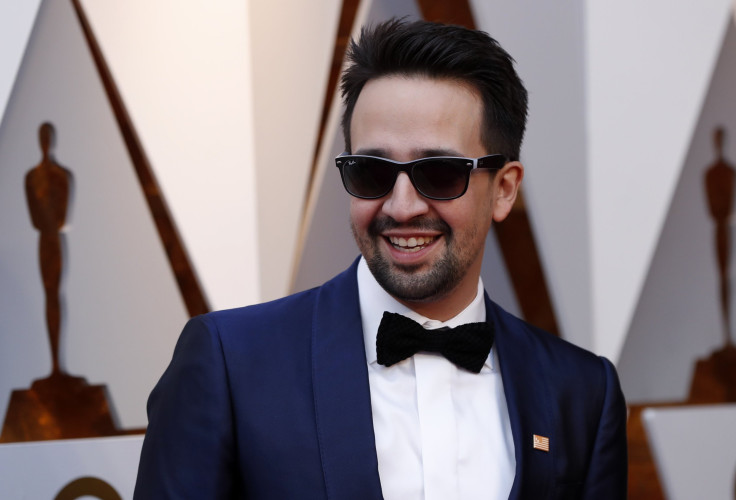 Disney Plus is bringing the critically acclaimed Broadway musical to everyone's screens this July. "Hamilton" is heading for the streaming platform much to everyone's excitement, and according to Lin-Manuel Miranda, it'll be safe for kids too.
"Hamilton", the musical that tells the story of American founding father Alexander Hamilton, is finally making its way from stage to screen next month. The trailer for the production has been released on Monday and the full movie will be available on Disney Plus on July 3.
While the news has been met with cheers from fans, many worried that the PG-13 rating would mean parts of the original production will be edited out. One fan asked Miranda if the rating means "some (iconic) lines have been cut." The writer, lyricist and actor of "Hamilton", however, clarified that the changes were very minor though.
Explaining what he had to give up to make the show safe for kids, Miranda pointed out that the Motion Picture Producers and Distributors of America (MPAA) only allows for one mention of "f--k" in a movie. Since more than one utterance will get an automatic R rating, he "literally gave two f--ks" so kids could watch the show.
TWEETS
https://twitter.com/Lin_Manuel/status/1275146947096174595
He noted that "In Yorktown, there's a mute over "I get the f___ back up again." In another part, a record scratch will censor the cuss word.
Miranda also replied to some other fan questions, including additional subtitles. He confirmed that there will be alternate language subs for foreign fans, adding "I'm so sorry for all the words, feverishly working translators, there are so many and that's on me."
"Hamilton", which was first staged in Broadway in 2015, has been one of the most successful theater productions in recent years. It has received a record-setting 16 Tony Award nominations in 2016, and eventually bagged 11. It has also won a Pulitzer Prize for Drama in the same year.
MEET IBT NEWS FROM BELOW CHANNELS