'Halo 5 Guardians' February Update Hammer Storm brings new weapons, Hammer Storm REQs, Toy Fair 2016 toys revealed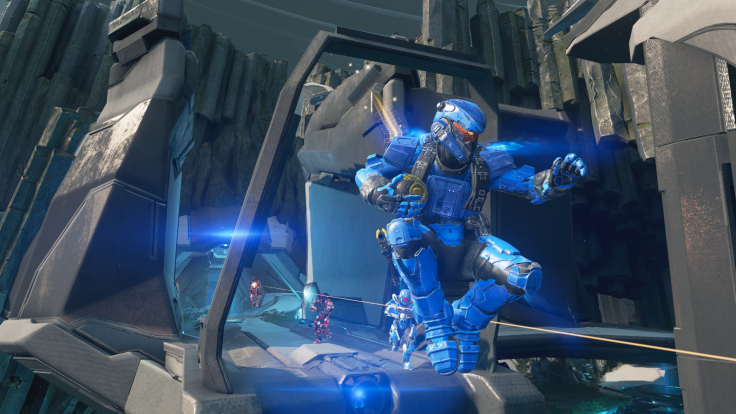 In the midst of the February event, "Halo 5 Guardians" developer 343 Industries has already released new details for the upcoming update titled Hammer Storm. From new weapons to new game modes, the preview has already teased quite a lot of content even before the month's live stream hits on Feb. 26.
Detailed over the official Halo Waypoint blog, the developer has reiterated that Assault and Grifball will be coming with the February update. It appears that the livestream will show off a few of the game modes in action. As a teaser, the developer has teased a new screenshot of Assault, seen above.
Like us on Facebook
The live stream will also show the new map in action, but fans can just enjoy the screenshot of one part of it, seen in the link above. As an ender, fans can check out the sneak peek of the Hammer Storm REQs. The Decimator and Marauder armour sets have already been showcased. However only a couple of weapons, gears and items were teased. Among these include the Gravity Hammer, the OMR, the Jumpmaster Dispatcher and the Hammer Time.
Additionally, there will be game improvements for Forge with the new update. The colour palette for the Spartan and Emblem have now been expanded to allow individual selection of Primary and Secondary colours. The colours have been expanded from 32 to 60 colours, and emblem harmonies are already gone and replaced with primary, secondary and tertiary colour options.
"Halo 5 Guardians" has also enjoyed some spotlight at the Toy Fair 2016. According to Gamezone, three new replica ships have been unveiled. These are the Covenant Banshee, the Phaeton and the UNSC Prowler.
All of the replicas are made of polyresin, measuring six inches in length with full details as per the game. These new models will add to the currently existing three other Halo replica ships, also from 343 Industries and Dark Horse. Even before the three new replicas hit retail, another one is expected to hit sometime in May.
"With the success of our previous Halo ship replica offerings, we are really excited to dive into the 'Halo 5: Guardians' universe!" said Chris Gaslin, Dark Horse Product Development manager, to Gamezone.
Halo fans can look forward towards the summer to get their hands on the new Halo toys. Eager fans can already place their preorders as early as now. The link above shows off a few screenshots of the new Halo toys.
"Halo 5 Guardians" Hammer Storm update (Credit: YouTube/HaloFollower)
MEET IBT NEWS FROM BELOW CHANNELS