'Grand Theft Auto Online' latest update: 'Tiny Racers' rolling out with in-game cash bonus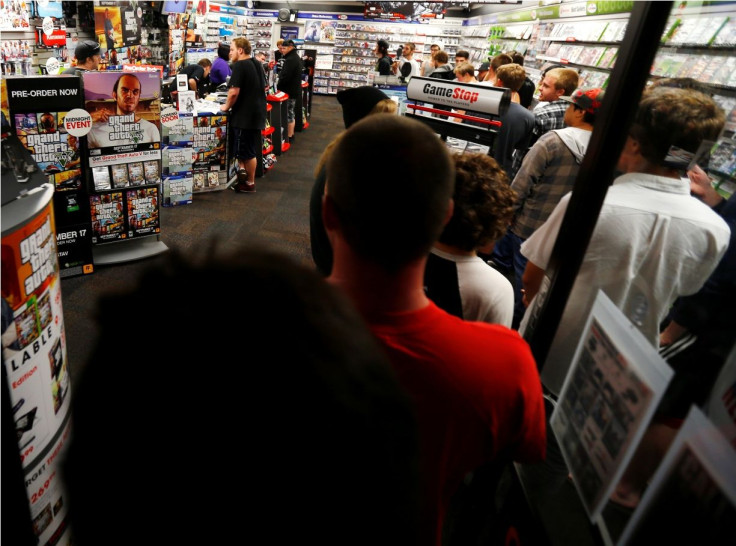 The much-awaited "Tiny Racers" DLC is finally out, giving "Grand Theft Auto Online" gamers a nostalgic feel with the top-level few. The new mode is actually a modified version of stunt races, adapting the earlier versions of the GTA franchise.
The new "Tiny Racers" update accommodates up to four "Grand Theft Auto Online" players where the objective is not to fall behind. Doing so will leave the player in a blown-up state. Aside from that, gamers can look forward to special power-up items such as rockets and special vehicles to even out the odds with competing players, GameSpot reported.
While the addition of "Tiny Racers" should add new goals for the hooked "Grand Theft Auto Online" folks, there are other bonuses Rockstar Games has in store for players. GTA$ is one of the hard things to rack up in GTA Online and folks who want to catch a break can do so this April 25 and May 1. Getting the in-game cash is easy since all players have to do is log on during both dates to get a big "tax rebate."
The amount Rockstar plans to give out could equally be tempting, considering that it comes in the form of GTA$425,000 deposit, which will be made to a player's Maze Bank account in May. That should be sweet for players who found it hard to get hold of cash on "Grand Theft Auto Online."
As mentioned in a previous post, the "Tiny Racers" DLC somehow departs from the traditional high-resolution graphics game developers have been releasing for "Grand Theft Auto Online." Then again, the nostalgic appeal and added content are pretty much welcome rather than nothing.
Hence, some are off to the races where they try to outwit other GTA Online gamers. Most are reminded though that playing the game is not merely about worrying about your opponents. There will be additional obstacles aside from the aforementioned with the ultimate goal of reaching the finish line, Engadget reported.

The "Tiny Racer" DLC is the latest add-on following a couple of updates that came out recently for "Grand Theft Auto Online." That includes the previously unlocked new vehicles and a weapon which GTA gamers can purchase from the store. Aside from that, there was additional content such as the "Adversary" and "Land Grab" modes which should keep avid gamers busy.
MEET IBT NEWS FROM BELOW CHANNELS