'Gotham' Season 2 fall finale spoilers: 'Rise of the Villains: Worse than a Crime' [VIDEO]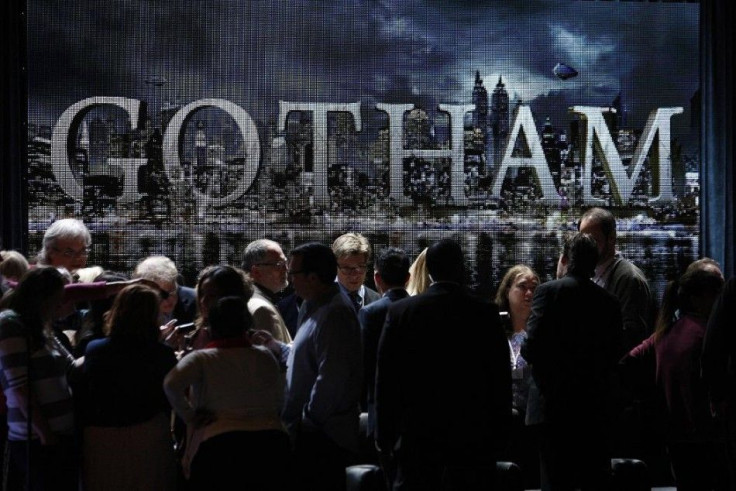 Next Monday, the FOX drama series "Gotham," reaches its Season 2 fall finale. In the episode titled "Rise of the Villains: Worse Than a Crime," detective Jim Gordon (Ben McKenzie) is back to square one in his efforts to bring down Theo Galavan (James Frain). Meanwhile, Bruce Wayne (David Mazouz) finds himself embedded deeper into the dark world of Gotham City. [Warning: Spoiler Alert]
According to the episode synopsis shared by TV.com, Bruce Wayne will be kidnapped. In the previous episode, Theo Galavan showed up at Wayne Manor after having been released from prison. It has been no secret that Galavan has been after Bruce, from the moment he arrived in Gotham City.
He has a century-old family vendetta against the Waynes, and based on his discussions with Father Creel of the Order of St. Dumas, Bruce is central to their plan of taking over the city. Galavan is descended from the Dumas family, a formerly prominent name in Gotham society, which was driven out after one of his ancestors started a feud with the Waynes.
The season has so far followed Galavan's intricate scheme. After careful planning, Galavan and the members of a secret society of monks called the Order of St. Dumas, have arrived in Gotham, and have started a mission to destroy the Waynes and rule the city. With Alfred (Sean Pertwee) injured by his confrontation with Tabitha Galavan (Jessica Lucas), Theo will successfully kidnap Bruce.
In the Episode 11 trailer, Bruce could be seen standing in the middle of a room full of members of the order. There seems to be a secret ritual in progress. After the monks brutally killed eight random people in last week's episode, it is safe to say that Bruce is in grave danger. [scroll down for video]
Luckily for him, Jim Gordon is coming to the rescue. Jim and his odd love-hate relationship with Penguin (Robin Lord Taylor) will be put to the ultimate test when they team up against a common enemy. Jim is determined to bring down Galavan on account of the deaths of his friends, including police chief Sarah Essen and officer Catherine Parks. Meanwhile, Penguin is blinded by complete rage, as he goes after Galavan for killing his beloved mother.
Elsewhere, Dr. Lesley Thompkins Morena Baccarin) is still worried about Jim. She feels that he is endangering himself unnecessarily for his job. Ed Nygma meanwhile, is still living a double life. With Dr. Thompkins already suspicious about the whereabouts of the missing Ms. Kringle (Chelsea Speck), Nygma's killer personality might finally be revealed.
The "Gotham" Season 2 fall finale airs next Monday, Nov. 30 at 8:00 pm ET on FOX.
Source: YouTube/Television Promos
Contact the writer at feedback@ibtimes.com.au or leave a comment below:
MEET IBT NEWS FROM BELOW CHANNELS