'The Good Wife' season 7 episode 19 spoilers: Diane worries about business issues; Peter faces an uncertain future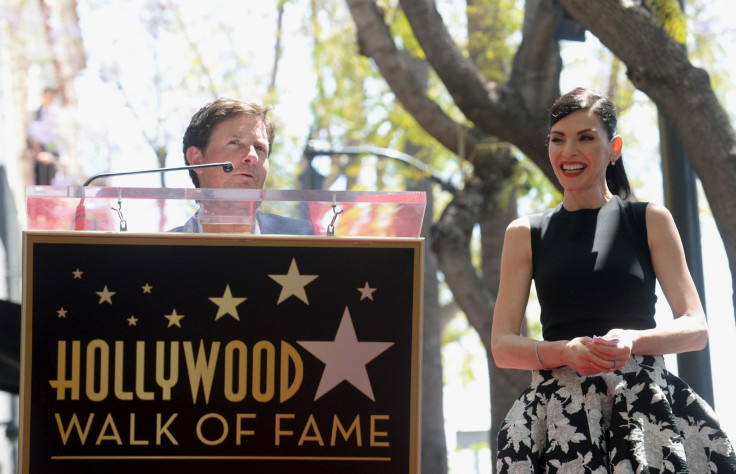 In Season 7 Episode 19 of "The Good Wife," Alicia (Julianna Margulies) and Peter (Chris Noth) will continue to teeter on the former's request to end their marriage. Diane (Christine Baranski) will also have troubles in business.
Spoiler alert! This article contains "The Good Wife" spoilers. Read on if you would like to know what happens next before the new episode airs.
In the previous episode of "The Good Wife," Alicia and Peter were at an odds in their marriage. Alicia finally told her estranged husband that she wants a divorce, something that they should have both resorted to several years ago.
"Alicia and Lucca travel to Toronto to represent NSA Agent Jeff Delinger (Zach Woods) who was detained by customs officers while attempting to re-enter the United States. Also, Diane grows concerned when her husband, Kurt McVeigh (Gary Cole), decides to retire and sell his business to Holly Westfall (Megan Hilty), a rival business owner, and Peter contemplates an uncertain future when he faces possible arrest," stated the episode synopsis.
Carter Matt writes that in the upcoming episode, titled "Landing," Alicia and others will have some issues to fix. Peter's future is also uncertain at the moment. If he ends up in prison, it will be a surprise outcome, considering how he managed to escape from a number of serious predicaments in the past. Although there are viewers who would like to see Peter finally paying for his sins, others are still hoping for a happier ending for the couple. Perhaps Peter could learn his lesson in another way other than jail time.
According to TV Line, actress Megan Hilty will appear in "The Good Wife" during its final episodes. She will play Holly Westfall, an entrepreneur and rival of Kurt McVeigh, Diane's husband. Holly is set to have some dynamic link with Connor Fox (Matthew Morrison). Hilty may continue to star in Episode 20, titled "Party," where Alicia throws a party to celebrate Howard and Jackie's future marriage.
In the meantime, Diane will be busy trying to make an all-female firm. Previously, she was at work to remove Cary (Matt Czuchry) from their law firm.
"The Good Wife" Season 7 Episode 19 will air on Apr. 10 on CBS. More updates and details are expected soon.
MEET IBT NEWS FROM BELOW CHANNELS