'Game of Thrones' spoilers: Jon Arryn's deleted scene that triggered the battle for the Iron Throne revealed [Video]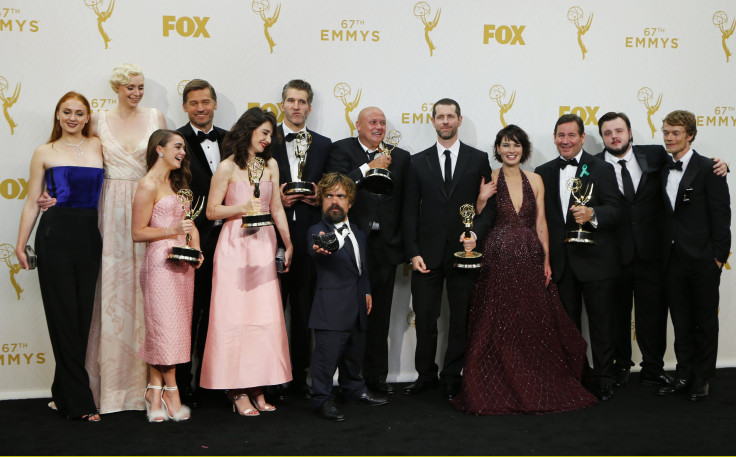 "Game of Thrones" fans have only seen the corpse of Jon Arryn (John Standing) with painted pebbles on his eyes. He was Hand of the King to Robert Baratheon (Mark Addy). However, 81-year-old Standing, in an interview, recently talked about a deleted "lunatic" death scene that he shot with Cersei Lanniser (Lena Headey).
[Spoiler Alert] "Game of Thrones" may be one of the bloodiest and goriest TV shows today, but its pilot episode removed the bloody death scene of Jon Arryn, who was the surrogate father of Ned Stark (Sean Bean).
Related: 'Game of Thrones' Season 6 spoilers: Sansa Stark to command respect, Sophie Turner teases 'best season yet'
Apparently, Arryn knew about the incestuous relationship between Jamie Lannister (Nikolaj Coster-Waldau) and his own sister Cersei and was thinking of revealing the dirty secret. This eventually got him killed.
"[The director] says, 'I want you to get out of your bed, and I want you to crawl across the room, and I want you to put your hand up, and there's a bottle of ink on the table. … I want you to take it as though you're going to write something. The bottle of ink will come crashing down, you'll be covered in ink. And then the queen, she'll come in, and she'll stamp on your fingers, and you'll die,'" Standing told a Spanish "Game of Thrones" site Los Siete Reinos in a video interview.
The scene was "inevitably cut to nothing" though Standing did say that Headey was "adorable, just the best."
Related: 'Game of Thrones' Season 6 teasers: No House is invincible, suggest the shredded flags
Those who have watched "Game of Thrones" Season 4 are aware that it was Petyr Baelish (Aidan Gillen), who conspired with Arryn's wife Lysa (Kate Dickie), to poison him, writes Entertainment Weekly. The entire plot was Cersei's idea as she would go to any extent to keep the dirty secret under wraps.
It was also revealed that Standing was originally slated to play Ned Stark's father and shoot "a death scene." The shooting, according to Standing, was a "nasty moment" as his brother died the night before.
However, the actor doesn't feel bad about the scene being cut as he still gets fan mail for his small part in "Game of Thrones."
Watch the interview with John Standing here.
Source: YouTube/ Los Siete Reinos
MEET IBT NEWS FROM BELOW CHANNELS