'Game of Thrones' Season 6 spoilers: Character last seen at the Red Wedding to return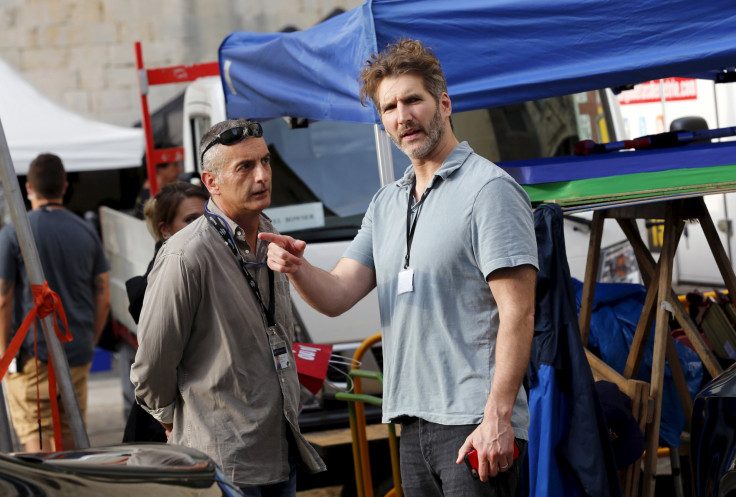 A character last seen during the Red Wedding will reportedly return in "Game of Thrones" Season 6. The actor playing the role is said to have been spotted on the production set of the show in Corbet, Northern Ireland. [Spoiler alert]
According to a report by LosSieteReinos, Brynden Tully, also known as the Blackfish, will be returning next year. Brynden (Clive Russell) was last seen in the third season of the show, in which he had excused himself just before the murders at the Red Wedding began.
The character may have returned to his ancestral homeland in Riverrun and the new report states that Russell was spotted on the set filming a scene involving a siege. A castle of House Tully is said to be under siege in the scene and Brynden will do his best to defend the castle. The character is said to be shooting flaming arrows at the enemy in one of the scenes that were filmed recently.
Leaked photos from the production set also show a ship with green screen in the background, which is used to add special effects later. Jaime Lannister (Nikolaj Coster-Waldau) and Bronn (Jerome Flynn) will reportedly appear towards the end of the siege in "Game of Thrones" Season 6 and Jamie may hold a discussion with Brynden.
A previous report by WatchersOnTheWall had also confirmed from sources familiar with the production of the show that Jamie and Bronn will be heading to the Riverlands. This part of Westeros will be of some significance in the next season because Arya Stark (Maisie Williams) is also reportedly heading there.
Arya was last seen in Braavos, learning to be one of the assassins in the House Black and White. Arya is related to House Tully through her mother and the sight of Lannisters attacking the Riverlands in "Game of Thrones" Season 6 may further fuel her desire for vengeance against the family.
Contact the writer at feedback@ibtimes.com.au, or let us know what you think below.
MEET IBT NEWS FROM BELOW CHANNELS