'The Fosters' season 5 episode 3 spoilers: Callie dates Aaron in 'Contact'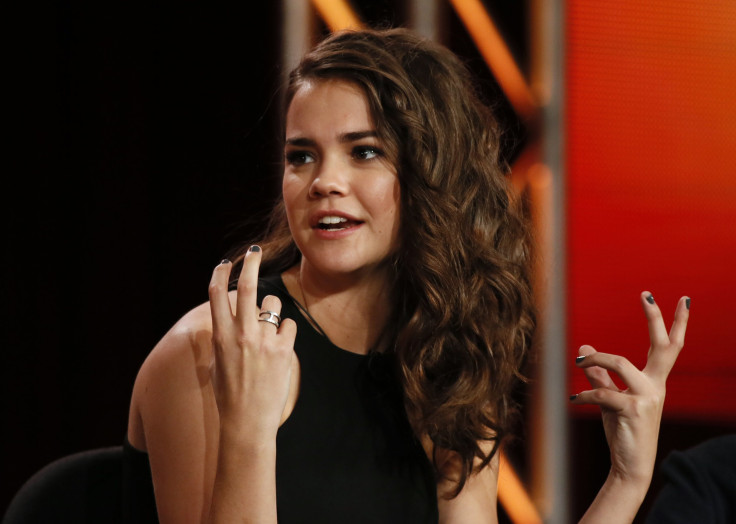 "The Fosters," starring Maia Mitchell as Callie Adams Foster, Teri Polo as Stefanie "Stef" Marie Adams Foster, Hayden Byerly as Jude Adams Foster, David Lambert as Brandon Foster, Cierra Ramirez as Mariana Adams Foster and Sherri Saum as Lena Elizabeth Adams Foster, will have a new episode titled "Contact," which will air on Tuesday, July 25 on Freeform. It will show Callie and Aaron going out on their first official date. Plus, Jude and Noah (Kalama Epstein) start to question their compatibility. Read on to learn more about it.
Spoiler alert: This article contains more 'The Fosters' spoilers. Read on only if you want to know more about what happens in 'Contact.'
According to a Freeform press release, "The Fosters" season 5, episode 3 will show Aaron and Callie's first date. Meanwhile, Noah and Jude will begin to doubt how compatible they truly are.
As for Jude and Mariana, they will lead the establishment of an underground school paper. Elsewhere, Grace (Meg DeLacy) and Brandon will move on to the next level of their relationship. Plus, the mums will have a family dinner party, and they will invite the new neighbours over. Kris Q. Rehl was the story editor of this episode.
'Contact' guest stars
The Internet Movie Database (IMDb) lists the following actors and actresses as guest stars in this episode: Kristen Ariza as Tess Bayfield, Arden Belle as Penny, Adwin Brown as Dan, Lisseth Chavez as Ximena Sinfuego and Daniel Hagen as Meyers. They will be joined by other stars such as Judy Kain as Lauren, Adam Kang as Aiden, Annika Marks as Monte Porter, Jared Ward as Drew Turner and Izabela Vidovic as Taylor. The rest of "The Fosters" cast, including Danny Nucci as Mike Foster and Noah Centineo as Jesus Adams Foster, will also appear in "Contact."
'The Fosters' episodes: 'Resist' and 'Exterminate Her'
The episodes prior to "Contact" were "Resist," which aired on July 11, and "Exterminate Her," which aired on July 18. "The Fosters" season 5 premiere titled "Resist" featured Stef's frantic search for Callie after her offer to help Diamond. Meanwhile, Mariana led the protest against the privatisation of Anchor Beach Charter. As for Jesus, he got mad after finding out that Brandon helped Emma (Amanda Leighton) with a very personal decision. Peter Paige directed the episode, which he also wrote with Bradley Bredeweg.
"The Fosters" season 5, episode 2 titled "Exterminate Her" showed Callie trying to get control of her life. She applied at a local college for a job to audit art classes. Meanwhile, The Fosters found out they have a new neighbour. Plus, Jesus tried to built his treehouse with Gabe. He had to distance himself from Brandon and Mariana in order to do the task.
"The Fosters" airs in Australia on FOX 8. The drama, which includes Jennifer Lopez aka JLo as one of its executive producers, also airs in the US on Freeform every Tuesday at 8-9 pm EST. After "Resist," Exterminate Her" and "Contact," the next episodes that will air on Freeform are "Too Fast, Too Furious" (air date: Aug. 1) and "Telling" (air date: Aug. 8).
Watch "The Fosters" videos below from Freeform's official YouTube channel:
Source: Freeform/YouTube
In case you missed it (ICYMI), read these:
'The Fosters' season 5 update: Airtime, season 4B updates, previous season stats
'The Fosters' Season 4: Kalama Epstein on playing a gay teen; Episode 9 preview
MEET IBT NEWS FROM BELOW CHANNELS