Five fast facts about the new 'Tomb Raider' trailer starring Alicia Vikander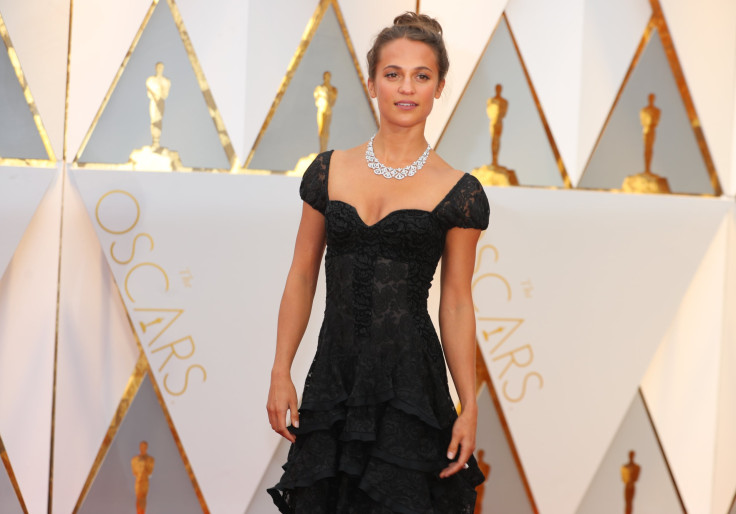 The official "Tomb Raider" trailer was released on Tuesday by Warner Bros. Pictures on YouTube, and it features Swedish actress Alicia Vikander as the new Lara Croft. The 28-year old, who won a Best Supporting Actress Oscar for 2016's "The Danish Girl," is set to take over the role made famous by Angelina Jolie in 2001's "Lara Croft: Tomb Raider." Read on to learn more about it.
Five fast facts about the new 'Tomb Raider' trailer:
1. The official 'Tomb Raider' trailer shows a young Lara trying to find her missing father.
The trailer shows Vikander as Lara, a college student in East London. She discovers clues from his missing dad Lord Richard Croft (Dominic West) through several puzzles that she easily solves. It unlocks more mysteries including one about Trinity and how its success will endanger the lives of millions of people around the world.
2. Lara will go on an adventure off the coast of Japan.
The Warner Bros.' trailer also showed Lara travelling to an island off the coast of Japan to locate a fabled tomb. She'll be assisted by a ship captain named Lu Ren (Daniel Wu). Unfortunately, their journey won't be smooth sailing, and they'll encounter a storm as well as some unexpected competition for treasures in the island. Lara will meet Father Mathias Vogel ("Justified" and "Sons of Anarchy" star Walton Goggins) there.
3. One of Lara's missions is to close the tomb once and for all.
Lara's dad asks her through a video that was recorded earlier that she must close the fabled tomb in the island. He also tells her that the fate of humanity lies in her hands.
4. Lara has a lot of death-defying stunts.
Vikander showcases a lot of dangerous action scenes in the trailer as part of Ms Croft's adventure and journey to becoming a Tomb Raider. It includes a lot of running, fighting, climbing, jumping, spelunking or exploring caves and leaping. One scene shows her leaping from a boat in the middle of the storm, and another shows her jumping on the wing of a broken plane to avoid death.
5. The new 'Tomb Raider' trailer has been viewed on YouTube for over 500,000 times.
The film's trailer about a young Lara Croft has been viewed 536,388 times as of writing. It has also gotten 13,000 likes since it was uploaded on Tuesday. So far, 2,000 viewers have given the trailer the thumbs down.
According to the description of the video on YouTube, the production of the "Tomb Raider" reboot film started on the heels of the 20th anniversary of the video game franchise from Square Enix, Eidos Montreal and Crystal Dynamics. Aside from Vikander, West, Goggins and Wu, the film also stars Hannah John-Kamen as Sophie, aka Lara's best friend, Antonio Aakeel as Nitin, another friend of Lara, Nick Frost and Kristin Scott Thomas. The Internet Movie Database (IMDb) states in its website that the film about Lara Croft is set for release on March 15, 2018 in Australia and New Zealand. It will also be released in the UK and US on March 16, 2018 on 3D and IMAX.
Watch the new #TombRaider videos below:
'TOMB RAIDER' - Official Trailer #1​
'TOMB RAIDER' - Becoming Lara Croft
Warner Bros. Pictures/YouTube
MEET IBT NEWS FROM BELOW CHANNELS