'Fantastic Beasts and Where to Find Them' updated edition: Six new creatures unveiled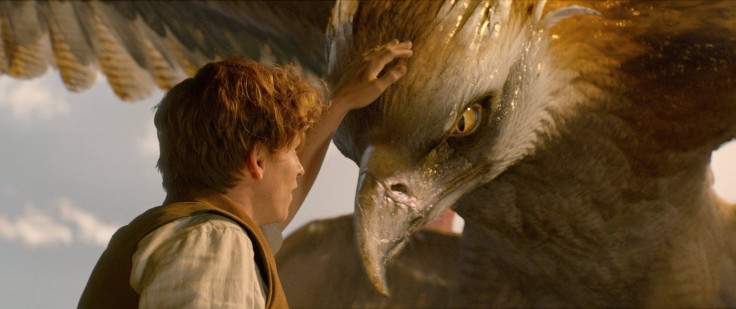 Six new creatures from the updated edition of "Fantastic Beasts and Where to Find Them" have been unveiled. The fans of the franchise will be familiar with at least one of the new creatures, as it was seen in the film starring Eddie Redmayne as Newt Scamander, the Magizoologist who wrote the book with the same title.
Fans have already seen Thunderbird. The majestic creature appeared in the film, living in Newt's bag, which he carried to America. This Ilvermorny house animal has the power to create storms as it flies.
Snallygaster is part bird and part reptile. Pottermore commissioned Artist Andy Singleton to bring the creature, and the others, to life using 3D paper effect. The artist imagined the creature as a feathered dinosaur with scales. The magical animal is said to be a distant relative of Occamy.
Next on the list from the new edition of "Fantastic Beasts and Where to Find Them" is the Horned Serpent. This is one of the four animals representing a House in the American Wizarding School (Ilvermorny). Isolt Sayre, the founder of the school, understood these creatures, and also used shavings from its horn to create wands. The students belonging to the House represented by this creature are said to be mostly scholars.
Hidebehind is a silvery nocturnal creature, and as the name suggests, it has the ability to hide behind almost anything in order to conceal itself. Only a witch or a wizard will be able to survive an attack from this creature, Author J.K. Rowling has revealed.
The Wampus Cat, is another creature representing one of the Houses in Ilvermorny. It has been classified as "XXXXX" in Newt's book, which means that it is known to kill wizards, and can't be domesticated. It has powers of hypnosis and Legilimency.
The last one on the list is Hodag. This creature has head like that of a frog, and has long fangs and red glowing eyes. It is said to be the size of a large dog.
The new edition of the book is available right now at the Pottermore shop. The eBook is currently priced at £5.99 (AU$9.75).
Will some of these new creatures make their way into the "Fantastic Beasts and Where to Find them" sequel? The screenplay of the upcoming film is being written by J.K. Rowling, and it will be directed by David Yates. Redmayne, Ezra Miller (Credence Barebone) and Zoë Kravitz (Leta Lestrange) will be reprising their roles, and Johnny Depp will be back as the villain Gellert Grindelwald.
MEET IBT NEWS FROM BELOW CHANNELS