'Fancy' star Iggy Azalea talks Britney Spears, Nick Young and plastic surgery on Ellen DeGeneres Show [Video]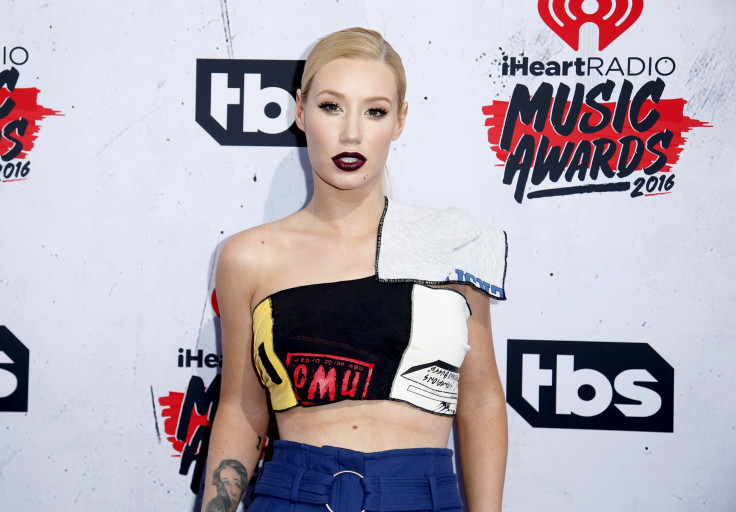 When an Iggy Azalea-Britney Spears collaboration was announced, Iggy invited the "Oops!... I Did It Again" star to her place for lunch one day, simply to strike up a friendship. During a recent appearance on "The Ellen DeGeneres Show," the Aussie rapper shared her experience of inviting Spears and it was hilarious.
Iggy narrated the incident stating that before Spears came and visited the rapper, she sent an advance team that checked everything was "kosher" and no one was "doing anything crazy." Both Iggy and Ellen were able to appreciate the power play with Iggy adding to the fun saying she thought she was famous but after experiencing Spears, she realised she hasn't really made it to stardom.
"She's very famous, Britney Spears, and she didn't know me. We had done the collaboration for [the 2015 single] 'Pretty Girls,' but we hadn't actually met before, so I invited her to my house for lunch and this was her first time coming over. Everybody always thinks I'm this crazy wild child …. So she sent her guys to make sure it was all kosher at my house," Iggy said.
The Nick Young and Iggy relationship was also a talk point on the show. Iggy opened up on the D'Angelo Russell video controversy where Russell had secretly taped his Laker's teammate Young speaking about his infidelities. Iggy cleared some air saying that she is still engaged and still wearing the engagement ring and all the controversies surrounding her relationship was restricted to the Internet only. Back at home, both are good.
When asked about Iggy's plastic surgery for her breasts and nose, the "Team" singer said it was her personal choice and any man and woman should be able to make an informed decision.
"I think it's a personal choice and anybody, man or woman, should be able to make an informed decision and if you want to change something, that's up to you," Iggy added.
Recently, Iggy was slapped with tax lien of nearly US$400,000 (AU$527,000) on unpaid income by the IRS. However, she said that she does not owe that much sum and always pays her dues on time.
According to Celebrities Money, Aussie rapper Iggy Azalea's net worth is estimated at US$6 million (AU$7.95 million).
Watch Iggy Azalea - Fancy (Explicit) ft. Charli XCX here.
Source: YouTube/iggyazaleamusicVEVO
MEET IBT NEWS FROM BELOW CHANNELS