Fairer repayment rules with overseas debt recovery bill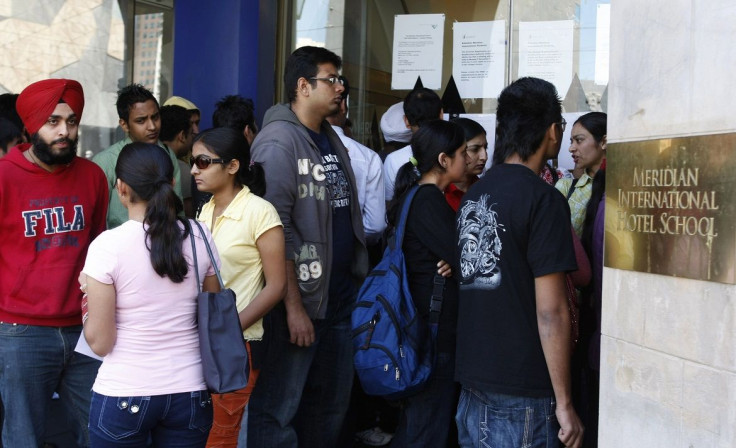 Education and Training Minister Christopher Pyne introduced an overseas debt recovery bill in parliament on Thursday to make sure repayment rules are same for all Australian students irrespective of their present location.
Overseas debt recovery bills, including the Education Legislation Amendment (Overseas Debt Recovery) Bill 2015 and the Student Loans (Overseas Debtors Repayment Levy) Bill 2015, would ensure fairer and better repayment practices.
It has been found that Australians living in their own country and those who reside in other nations have different repayment regulations. "As it currently stands, Australians living overseas are not expected to make debt repayments, no matter how high their incomes," Robb said.
The introduction of these bills will help maintain fairness for Australians with Higher Education Loan Programme (HELP) or Trade Support Loan (TSL) debt, no matter which country they currently stay in. In addition, the implementation of these legislations will also help keep the education and training system of Australia stable and secure, according to the minister.
"The same provisions for repayment of debts that apply to those living overseas will apply to those living in Australia. If you are volunteering overseas and earning only a small amount, if you are pulling beers or cutting hair in London for three months you will not be within the scope of these obligations," Robb said.
From Jan. 1, 2016, any student who has taken HELP or TSL debt and is planning to move overseas for six months or more will be required to inform Australian Taxation Office, or ATO, via the myGov website to schedule repayments. Also from July 1, 2017, Australian HELP and TSL debtors who are non-residents for tax purposes will have to examine total income whether from Australia or other country to make proper repayments on the basis of the income they generate.
The ATO is working on providing an online platform through which assessing repayment schedule based on one's income could be made easier for Australian debtors.
Contact the writer at feedback@ibtimes.com.au, or let us know what you think below.
MEET IBT NEWS FROM BELOW CHANNELS