Dutch researchers raise peas, radishes, tomatoes and rye on simulated Martian soil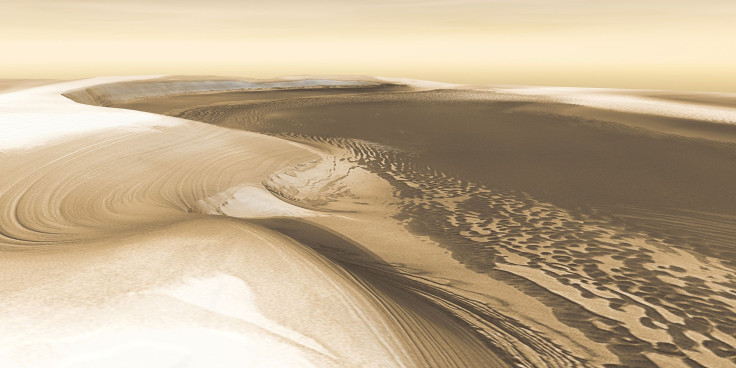 Researchers from Wageningen University in the Netherlands have revealed that cereals and vegetables they grew on "Martian" soil for two years are safe for human consumption. The Dutch researchers successfully raised peas, radishes, tomatoes and rye in soil that was made to match that of the red planet. This has provided researchers the hope of growing food on Mars. The food grown was found to contain "no dangerous levels" of heavy metals.
Senior ecologist Wieger Wamelink found the results "remarkable" and "very promising." He said that he is extremely curious as to how the vegetables will taste like. In order to survive, Mars settlers will have to take their first food supplies and then plant crops on Martian soil. The Martian soil on Earth that was used for the experiment was developed by NASA. Wageningen University has been using the soil from 2013 and till now has been able to raise 10 crops.
However, there is still some uncertainty surrounding which crops would absorb the high levels of heavy metals on Mars such as lead, copper and cadmium. Further research is needed on the remaining six crops including potatoes. In the coming decades, planned trips to Mars will be undertaken by NASA to set up human colonies on the red planet. SpaceX CEO Elon Musk has also announced plans to send humans to Mars by 2025.
"It's important to test as many crops as possible, to make sure that settlers on Mars have access to a broad variety of different food sources," Wamelink said in a Mars One statement.
The crops have to be tested not only for heavy metals but also for alkaloids, flavonoids and vitamins. If it is found that all the vegetables have heavy metal concentration below critical levels by the Dutch Food Agency and the US Food and Drug Administration (FDA), a dinner for the sponsors will be arranged. The participants will be the first to eat Martian vegetables and they would also find out Mars and Earth-grown foods tastes different.
"Mars One is very proud to support this important research. Growing food locally is especially important to our mission of permanent settlement, as we have to ensure sustainable food production on Mars. The results of Dr. Wamelink and his team at Wageningen University & Research are significant progress towards that goal," CEO and co-founder of Mars One Bas Lansdorp, said.
MEET IBT NEWS FROM BELOW CHANNELS