Dob in a Dealer: Local Australians encouraged to report Ice producers and dealers in their neighbourhoods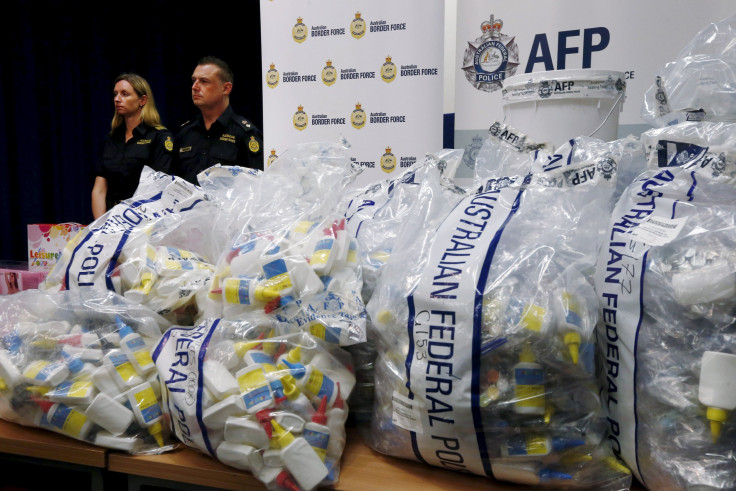 The Australian government has partnered with Crime Stoppers Australia to target local criminals who produce and sell the drug ice in communities, investing $1 million to roll out the Dob in a Dealer campaign across Australia from this week..
The campaign calls on local residents to help rid their streets of the drug by confidentially giving information to Crime Stoppers.
"Dob in a Dealer campaigns will help ensure our communities are no longer the end-game for international drug kingpins," Minister for Justice Michael Keenan said in a statement on Monday.
"These community campaigns will rely on local intelligence to undermine criminal business models operating throughout our towns and cities, which are ultimately supporting a lucrative ice market for transnational crime gangs."
According to the National Ice Taskforce Final Report released in December last year, more than 200,000 Australians reported using the drug ice, a crystalline form of methamphetamine, in 2013 - a significant rise from the less than 100,000 ice users in 2007. The report suggests there are well over 200,000 users today.
Although critics have previously stated that Australians will not "dob" or tell on a dealer, Crime Stoppers say their research and experience shows this is not the case.
Crime Stoppers Victoria first introduced the campaign across regional and rural Victoria in 2015, which proved a success. It resulted in an over 150 percent increase in illicit drug and ice reports during the campaign, while more than 60,000 Victorians used the confidential service last year.
The significant increase in community information reports about the dealings of ice across communities resulted in arrests and the seizure of drugs, including the arrests of two people in the Victorian town of Wellington last November.
"Any piece of information, no matter how small, can assist police in identifying who is manufacturing or dealing in ice in your community," said Crime Stoppers Victoria CEO Samantha Hunter.
"People often know who their local dealers are in their community."
Since 2010, the supply and demand for ice in Australia has increased significantly, according to the National Ice Taskforce Final Report, and the high street value of the drug makes Australia an attractive market for drug dealers.
"There have been more arrests for possession and trafficking, more border detections, and more domestic seizures."
If you have information about someone who plays a role in producing or dealing ice, call Crime Stoppers on 1800 333 000 or online at www.crimestoppers.com.au. The line is safe, secure and anonymous.
MEET IBT NEWS FROM BELOW CHANNELS