'The Division' Underground and 1.3 update patch notes released as players get last chance to get Xbox One giveaway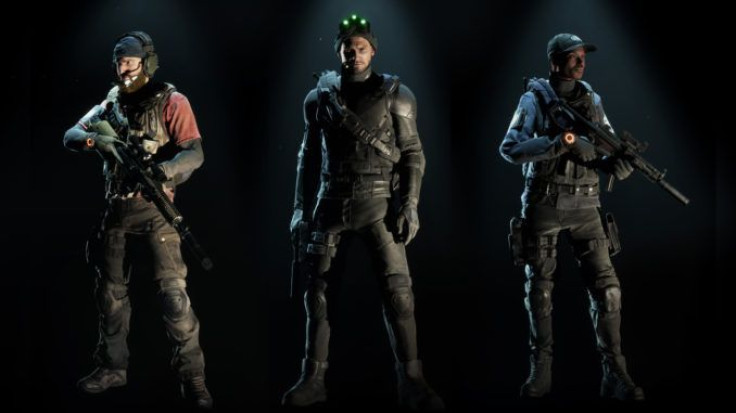 Ubisoft has finally released the patch notes for the Underground DLC of "The Division." Two platforms, Xbox One and PC already have access to the new content, while PS4 players will have to wait for some weeks until the Aug. 2 release date.
In the official "The Division" blog, there are two lists of patch notes, one for the Underground DLC and another for the expected 1.3 update. The Underground expansion is set with a secret war going on in Manhattan. As such, the DLC will bring players into the depths of New York either in solo play or a four-player co-op.
For Operations, players will be put into randomly generated levels for an all-new experience in environment. Directives will also bring in better rewards and a new gameplay experience since the rules of engagement have been changed.
The new incursion is Dragon's Nest. Players will go in search of the Cleaner weapon, which is supposedly powerful enough to bring wreckage and rubble all over Manhattan. To do this, "The Division" players will have to be at level 30 and have completed the "General Assembly" mission to access Dragon's Nest. Heroic Mode will also be available, but after one week from release of the expansion.
Four new Gear Sets have been added, namely B.L.I.N.D., DeadEYE, FireCrest and Reclaimer. The latter two are offensive and ultimate support gear sets respectively. Ubisoft has also added the B.L.I.N.D. System MDR Rifle in the files, but it won't be obtainable until another update hits.
For the Update 1.3, there is one additional Gear Set, the AlphaBridge, which makes good use of all of the equipped weapon talents. With the update, there are nine new weapon types, one new High-End named weapon, new missions with Challenge mode difficulty, some Base of Operations extension and weapon recalibrations.
To celebrate this new update for "The Division," Xbox One players have something extra to look forward to. Major Nelson announced a giveaway contest that features quote a big haul for the top winner.
Participants will only need to answer a single question via the form in the link above. For the grand prize winner, the rewards include the Xbox One "Tom Clancy's The Division" bundle, "Tom Clancy's The Division" season pass, the Razer Kraken 7.1 Chroma headset and the Razer Wildcat Xbox One controller.
There will be five runner-up winners who will each receive a digital Xbox One code for "Tom Clancy's The Division" as well as the season pass. It's already the last call for the contest, as it ends June 28, 4:00 pm PT. Those in the U.S. still have some time to join.
MEET IBT NEWS FROM BELOW CHANNELS