'The Division' settings prevents framerate improvement, outfits and items for microtransactions revealed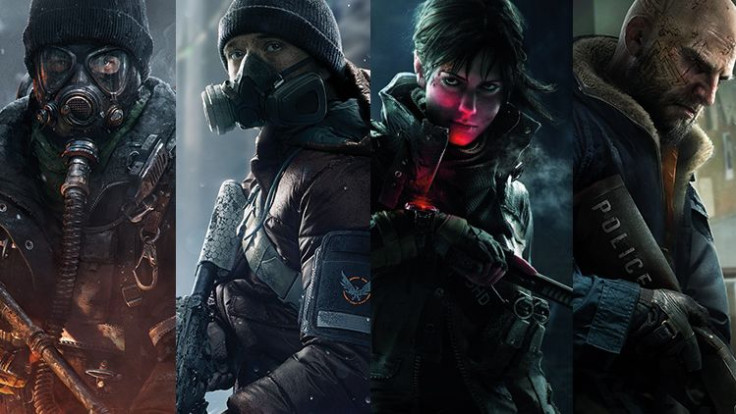 Following a rather bugged down launch due to down servers, players have finally been getting access to "The Division." Some players have even started tinkering with what can be found in the game, and one such finding may be disappointing to some players.
One previously promised feature before launch was that players can disable some lighting settings to improve the overall framerate for "The Division." However, after looking into fan claims and discussions, Videogamer also tested the settings and yielded the same results. It appears that the launch version of "The Division" still features the same visual settings that it had back in beta.
Like us on Facebook
A screenshot can be seen in the link above, and it suggests that every other settings were only linked to the game's HUD and had no effect on framerate improvement whatsoever. The settings menu is similar to both the PS4 and Xbox One. As far as target framerates go, the PS4 has already been tried and tested to run at 1080p and 30 FPS as expected.
For those who have been playing "The Division," they may have already tried opting to get microtransactions. GameSpot has featured a few items that are available for "The Division" players who are willing to spend a little extra on the game.
There are two packs currently available for purchase. There is the U.S. Marines Outfit Pack, which contains four outfits with camouflage patterns. It will allow players to have their agents dressed lie the armed forces. One other pack is the Military Specialists Outfit Pack. This features four looks from the military uniforms, namely the Delta Force, Sniper, Pilot and Explosive Ordinance Disposal Technician. Both packs are available at £3.99 (approx. AU$7.62) each.
So far, Ubisoft has not yet since then changed its minds about what exactly players can spend money for progress in "The Division." Previously, there was the option to buy some items that would usually require players to grind their way through the game. However, as with most games, it's possible to see this as a pay-to-win approach.
According to the source, any shortcut microtransactions was no longer included in the game. Instead, and as the two packs show, it appears that microtransactions will be for aesthetics at best. This is similar to what "Destiny" developer Bungie had opted for when introducing microtransactions in the game.
MEET IBT NEWS FROM BELOW CHANNELS