'Destiny' dev details April Update features, changes and additions with images and Iron Banner announcement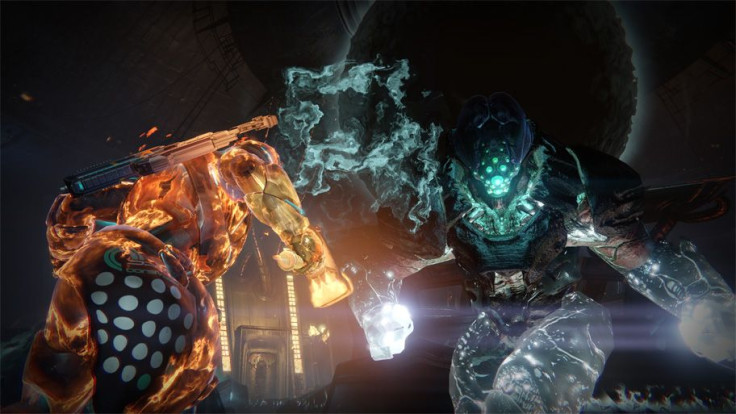 Bungie has now shared a few images and reminders of what will be the first of many changes in "Destiny." For the first round, it was all about the new things that Guardians can do in the game.
Over at the Weekly Bungie Update, the developer had shown off a few new enemies to defeat, the new items in Variks' inventory and even a glimpse of what Challenge of Elders is all about. The video, featured below, gives an overview of what new things Bungie plans to bring with the "Destiny" April Update.
Like us on Facebook
First and foremost, the April Update has already been dated to release on April 12. For owners of "Destiny" The Taken King, there will be new content coming in. The Taken War is still in effect, which is why Variks has renewed a call to arms to battle against them. The "Destiny" April Update will introduce new Quests, Bounties Strike and a new Level 41 for Prison of Elders. The goal for this is to reach 320, while Challenge of Elders is at Level 42 to push players to achieve 335. Maximum Light has also been raised to 335.
Other aspects to look forward to in "Destiny" April Update includes the up to 330 rewards dropping from King's Fall. Artifacts of up to 335 will also drop in Court of Oryx. There are also a handful of screenshots from the Strikes to further hype fans, one of which can be seen above.
The Iron Banner event has officially begun and will last until April 5, 2:00 a.m. Pacific Time. The game is control, requiring "Destiny" Guardians to control zones and get rewards the likes of Hand Cannons, Machine Guns, Hunter Armour, Titan Armour, Warlock Armour and an exclusive PlayStation Armour.
In the meantime, the Weekly Reset has already taken effect as well. The Weekly Nightfall is the Undying Mind with Arc burn. The modifiers are Small Arms, Exposure and Juggler. According to VG 247, the King's Fall Raid challenge is Oryx. This is a good way to tide some fans over while waiting for the next stream to kick in with more details of the upcoming update.
Bungie's preview for "Destiny" April Update (Credit: YouTube/Bungie)
MEET IBT NEWS FROM BELOW CHANNELS