'Destiny' April update final livestream reveals more changes for Warlock subclasses, revival mechanics and Trial of Osiris armour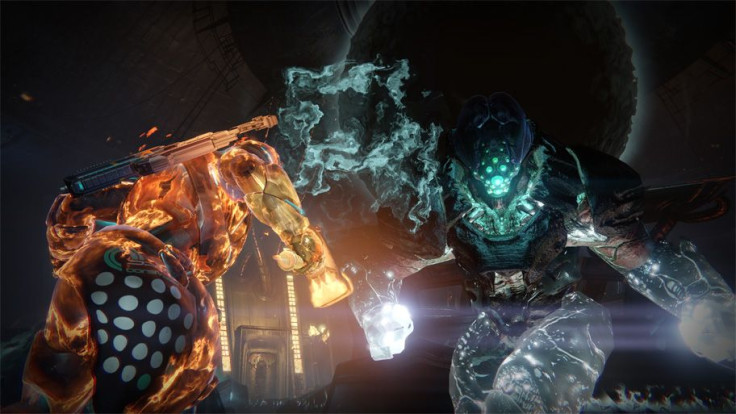 With only a few days of the deployment of the April Update for "Destiny," Bungie has shown off the last set of changes coming to the game. Basically, there will be changes for the Warlock class, some weapon types and the mechanics by which teammates are revived.
The three subclasses of the Warlock will see some noticeable changes, GamesRadar reported. First off is that Stormcallers will no longer be able to break through the Wards of Dawn with a massacre as Stormtrance will be buffed. The Sunsinger subclass will see their Flame Shields triggered less frequently and have nerfed protection. Finally, the Voidwalkers will have tweaks related to ability recharges and energy draining.
Additionally, sniping will see a more moderated use of special weapon ammo. Despite Crucible players still starting with the ammo per game, extra ammo will only be dropped three minutes after the match has started and two minutes after this first drop. This is geared towards ensuring that players will strategise on how they make use of special weapon ammo.
Reviving teammates will also no longer as easy to execute. The goal was to prevent sprinting revives from being misused. As such, when reviving after the "Destiny" April update, players will need to be closer to an orb when reviving, while working with shortened revive timers.
The developer had also given a quick look at the newly introduced Sterling Reputation. In a recent blog update, Bungie described that the reward packages earned for every ranking up will be a great source of power for Guardians. This is one of the ways by which the developer is looking at improving earning reputation and ranking rewards.
Good news first: reputation increase and gained from completion of activities has been increased. And while Sterling Treasure is a great way to go when it comes to reputation, it is not the only means by which Guardians can do so. Heroic Strikes now have increased reputation gains at 120 Vanguard reputation and 60 reputation with aligned Faction and Crucible has 90 Crucible reputation, 45 rep with Faction and more bonus for winning.
Patrols have two ways of earning Vanguard reputation. Killing and collecting Patrols will yield 40 reps and 20 reps with aligned Faction, while scanning, scouting VIP and Take patrols will yield 50 Vanguard rep and 25 rep with aligned Faction.
Those on Prison of Elders at Level 41 can get 150 House of Judgment reputation. The new Challenge of the Elders can earn Guardians 100 House of Judgment reputation.
Bungie also showed off five rewards packages, each with its own guaranteed and possible rewards. There are packages from the Crucible, Vanguard, Cryptarch, Judgment's Tribute and Dead Orbit. Two other reputation packages, the Queen's Wrath and the Crota's Bane, will not see any updates come the April Update.
Bungie has also released some images that show off the Trial of Osiris as seen after the April update comes. According to DualShockers, this Trial of Osiris armour can be obtained once the update is live.
The source above has screenshots from the armour of the three different classes, Titan, Hunter and Warlock. All of them have the same gold and blue theme.
"Destiny" April update changes preview (Credit: YouTube/Bungie)
MEET IBT NEWS FROM BELOW CHANNELS