'Minecraft' new snapshot, Trendy Update, free skins and Story Mode sale all ongoing--update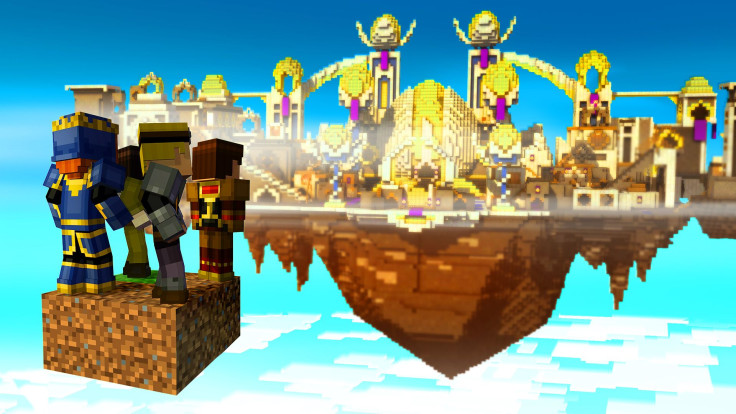 Mojang has recently released the "Minecraft" 1.RV update, also known as the Trendy Update pre-release.
"With the Trendy Update we thought: why should we bring 'Minecraft' to modern technology when we can bring technology to 'Minecraft?' It's time to get in line with the times and make 'Minecraft' a game that feels it belongs in 2016," said Mojang via its official blog.
This means gear and tech will aim to refresh the game, timeline-wise. "Minecraft" will get the monster market, where monsters will have the latest gear. New tools, technology and gadgets will be available in the game as well.
Close at the heels of the trendy update is a new snapshot. It is still for the 1.9.x update and not for the expected 1.10. The snapshot mostly contains bug fixes and a few bugs as well. One announcement made on the same blog post is that Mojang is already working on "Minecraft 1.10" but snapshots for the build will not come before for another two or three weeks.
Those who want to try out Telltale Games' "Minecraft: Story Mode" can take advantage of the sale over at Google Play. According to Droid Life, the game is currently on sale for US$0.49 (approx. AU$0.65) from the original US$4.99 (approx. AU$6.62).
"Minecraft: Story Mode" is compatible with any device, but it will work notably well with the Android TV and controllers like Shield TV and controller. Speaking of "Minecraft: Story Mode," "Minecraft" players can also expect a skin pack featuring the characters from Telltale Games' title. These skins include Jesse, Axel, Olivia, Petra and more for a total of 27 free skins. Alongside this, there will be a free arena themed after "Minecraft: Story Mode" also for free.
However, there are certain platforms on which these are free for the first week until April 12. Xbox and iOS players can get the free skin pack with no issues. PlayStation players will also have this privilege except for those in Japan, as there will be a small fee. The same goes for those on the Android platform.
Players who do not get the skin pack for the first week will have to pay US$2.99 (approx. AU$3.97). However, there are some skins that will always be offered free of charge. Mojang confirmed that these the six Jesse skins that come with the pack.
*Update: We just got word from a number of readers that the Trendy Update was an April Fool's joke by Mojang! What can we say but they got us real good!
"Minecraft April Fools' update" (Credit: YouTube/GlitchedPixels)
MEET IBT NEWS FROM BELOW CHANNELS