Bethesda deploys new 'Fallout 4' update with Survival Mode, PS4 players get 1.05 update before Wasteland Workshop drop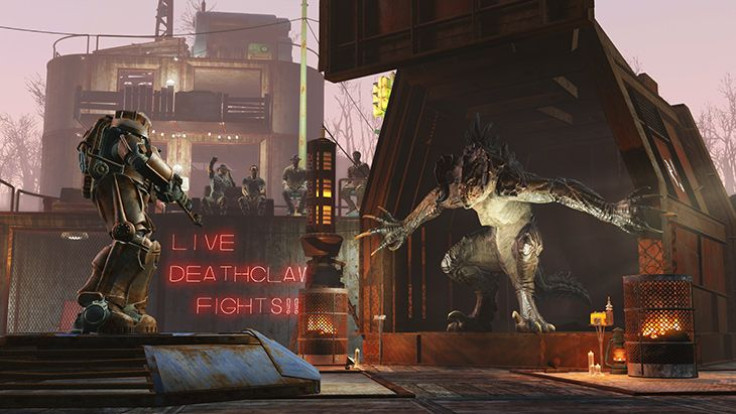 "Fallout 4" players who are testing the beta version of the Survival Mode should expect a new update that will deliver some tweaks before the feature goes live. Developer Bethesda has deployed the update and it will fix a few issues with the mode.
DualShockers lists the full list of fixes and features, but this does not include any launch dates of the Survival Mode outside of the current beta. There are a few new notable features, such as the colour change for the status for thirst, hunger, sleep and disease icon. This will presumably let players know the extent of damage that these conditions make.
The new update for "Fallout 4" will also bring a few changes in the way survival happens. Players now need fewer drinks and food for proper sustenance, while the sleep cycle has been shortened to 14 hour days.
Players are now more protected against diseases. However, the carry capacity has been lowered, which makes it harder given that the fusion cores weigh more. The Nuke Cola and Nuka Cola Cherry caffeine effect stays even with Nuka Cola Quantums.
PS4 players can also expect a small update for the game. The patch 1.05 was released in preparation for the upcoming Wasteland Workshop this month. Bethesda announced that the update will bring trophy support for the PS4 platform, Attack of the Fanboy reported. The other platforms, Xbox One and PC, are still up to date for the upcoming DLC.
Though it will bring incremental changes, the patch itself is around 2.35GB. The source stated that there are no patch notes accompanying the update, so all the fixes are probably just support for the DLC.
The Wasteland Workshop expansion for "Fallout 4" is expected to launch on April 12. It will bring a new sport-like event, wherein players can capture wasteland creatures and pit them against each other in an arena. Additionally, the Survival Mode will bring a new challenge to the way "Fallout 4" is played, thanks to the conditions that make surviving a little bit harder.
MEET IBT NEWS FROM BELOW CHANNELS